Pregnant Woman's Belly Advertises SunPoker.com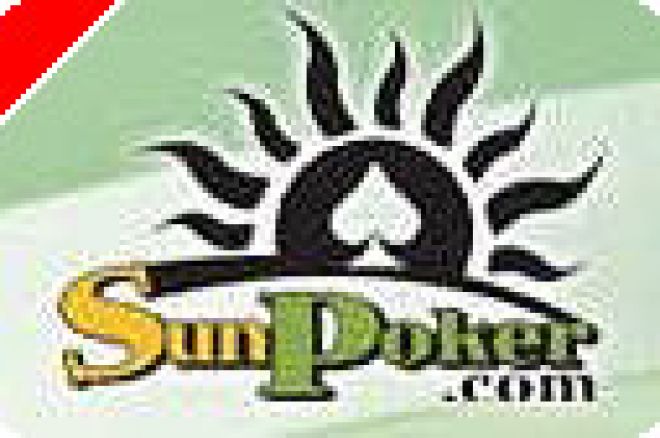 With poker producing more and more advertisements in the mainstream media, SunPoker.com have found a new angle on marketing their poker room.
SunPoker.com have really been making a mark in the poker advertising world lately, from billboards to TV and magazine ads, SunPoker.com have tried them all with great success. Recently, however, at an eBay auction, SunPoker.com won an auction to advertise on a pregnant woman's belly. Elise Harp gained $8,900 through the auction, a sum which is sure to assist this single mother-to-be from Atlanta, Georgia during the first months of her baby's life.
Nick Melrose, Poker Manager for SunPoker.com says "...we do realize that people like to see and feel a pregnant woman's belly, so we thought we would use the space as a form of print media". Melrose chuckles at the thought but straightens up his face and continues "Seriously though, it's a tough thing to be a single mother in today's world and we hope the money will help Elise and her baby".
Elise is now becoming somewhat of a celebrity in her own right, attracting attention from media outlets such as ABC's Good Morning America, CBS News Atlanta, FOX and many newspapers organizations, her status has grown to such an extent that her eBay auction page has maxed out it's bandwidth capacity as surfers flock to catch a glimpse of her, a former Miss Hawaiian Tropic Beauty.
This is certainly a unique way to advertise an online poker room, however, SunPoker.com should be applauded for helping a single mother-to-be in the latter stages of her pregnancy. The baby is due on March 30th.
Remember to view our 5 star guide to the best online poker rooms!