WPT and 2k say "I do."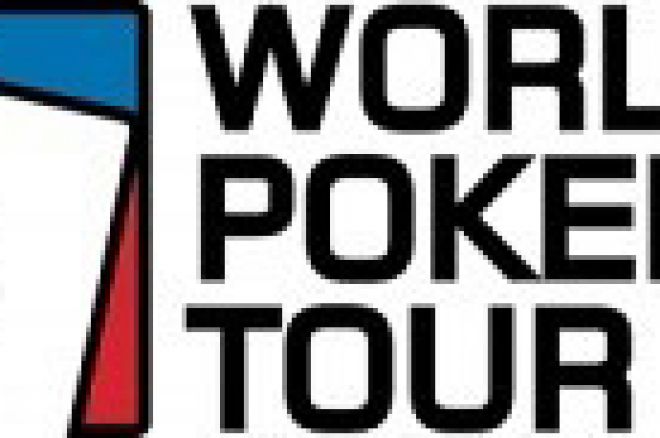 News flash! Poker is hugely popular! O, you say you already knew that? Well, that may not be news to any of us, or anyone for that matter. You know what else is is pretty big? Video games. Why not combine the two, using an expert video game maker and a huge brand in poker of some sort. Sounds like a match made in heaven, huh? As far as the game world goes, several software companies are jumping on to the poker bandwagon, developing new games involving poker as we speak, and some are sponsored by professional poker players. Thankfully, a truly perfect marriage has recently been consummated, as the one and only World Poker Tour Enterprises, Inc. has partnered with the maker of the Grand Theft Auto series!
The World Poker Tour has struck an exclusive deal with Take-Two Interactive Software Inc.'s label 2k Sports to develop World Poker Tour interactive poker games. You may not recall where you have heard Take-Two's name before, so I will help you: The Grand Theft Auto series (sub-label Rockstar games), Age of Wonders series, the ESPN series of sports games, and there are many, many more. Currently console, PC, and handheld games are in the works.
Vice President of Publishing for the 2k Sports division says, "The World Poker Tour is fast becoming one of the most recognizable properties in entertainment. We are very excited to be partnering with WPT Enterprises, Inc. to bring everyone's favorite poker show into the virtual world of interactive gaming. Poker is one of the world's most popular pastimes and a natural fit for our lineup."
WPT Enterprises, Inc. President and founder Steve Glickstein, "This agreement with 2K Sports takes the World Poker Tour into people's homes in a truly interactive manner. Gamers will have a chance to feel the exhilaration that our WPT players do when they grab one of those monster pots. We are looking forward to having our WPT brand available on the world's most popular game platforms."
This addition to the upcoming poker video game lineup should be quite impressive, since it will be sporting the World Poker Tour logo, who will hopefully demand high quality and attention to detail. We should not have to worry, considering Take Two's previous games. Does that mean we are going to get a Tilt-style poker game complete with an "M" rating? I would say no – at least not yet, but there is always hope. The games should create a very realistic experience similar to the television series' excitement and grandeur. Little has been said thus far about the possible features that will be available in the first game, but I would expect the ability to create a character, both tournament action and ring games, possibly a career mode in addition to playing a single tournament at a time, and many available places to play – but that is all speculation.
In a related story, the third season for the World Poker Tour begins on March 2nd, 2005.
Good luck and good odds!
Which online poker room has the biggest bonus? Check out the Online Poker Rooms guide to find out.