EPT Grand Final - Day Three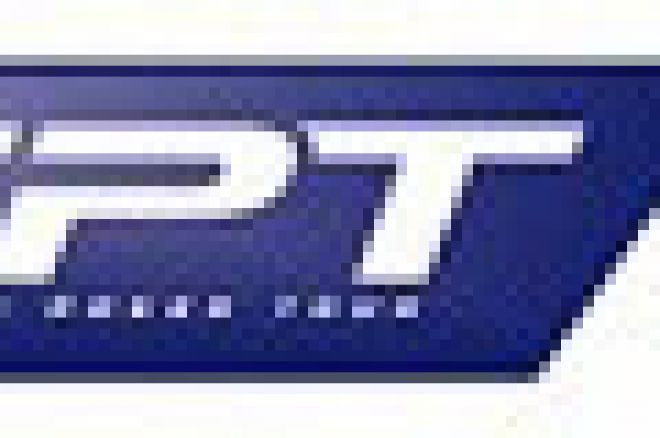 Some people have their fifteen minutes. Brandon Scheafer has had 30 great days. One month, and one day ago, Brandon was tagging along with his buddy, Carl on a trip to France to play in the EPT French open event. Brandon won the last Frequent Player Point seat, and indeed the last seat period to that event. He went on to win the event, and Brandon's amazing story is captured in my 'Four Friends at Lunch' story from the EPT France.
Now, 31 days after he saw his first hand at that EPT France event, Brandon is the chip leader going into the final table of the EPT Grand Final in Monaco. To call Brandon's ride storybook would be an understatement. I'm not even sure Hollywood could come up with a script like this.
After almost twelve grueling hours of play, Brandon once again sits at the top of the heap, and will be making his second Eurosport TV apprearance in 27 days. The chip counts going into tomorrow's play are.
Brandon Schaefer 488,500 in chips
Romain Feriolo 475,000
Rob Hollink 384,000
Kevin Seeger 364,500
Abdulaziz Abdulaziz 181,000
Ben Grundy 90,500
Mikhail Ustinov 68,500
Alex Stevic 57,500
Bad beat of the day award goes to Marcel Luske, who took a one (yes, one) outer as the case queen fell for Queen Isabelle Mercier, who sent The Flying Dutchman flying home. The Queen giveth, however, and the Queen taketh away, as Brandon Schaeffer hit running queens to suck out on Isabelle a few hands later.
All in all the day was a roller coaster ride for many of the players, and the eight left standing will all battle for the 635,000 Euro first prize. Here are the money finishes, as several notables came close, but did not make it to the final eight.
9th - Jani Sointula – 39,300 Euro
10th - Isabelle Mercier – 29,300 Euro
11th - Michael Luber - 29,300 Euro
12th - Anthony Lellouche - 29,300 Euro
13th - Martin Knape – 19,800 Euro
14th - Martin Wendt – 19,800 Euro
15th - Julian Gardner – 19,800 Euro
16th - Gus Hansen – 15,800 Euro
17th - Scott Bush - 15,800 Euro
18th - Eugene Katchalov - 15,800 Euro
19th - Jonathan Senn – 11,900 Euro
20th - Kevin O'Connell - 11,900 Euro
21st - John Fanning - 11,900 Euro
22nd - Martin DeKnijff - 11,900 Euro
23rd - Barny Boatman - 11,900 Euro
24th - Declan Barker - 11,900 Euro
25th - Harry Fitzpatrick - 11,900 Euro
26th - Ben Sprengers - 11,900 Euro
27th - Ryan Walters -11,900 Euro
Please visit our online poker room directory to see the best bonuses on the web!