The fastest growing segment of poker players get their own Magazine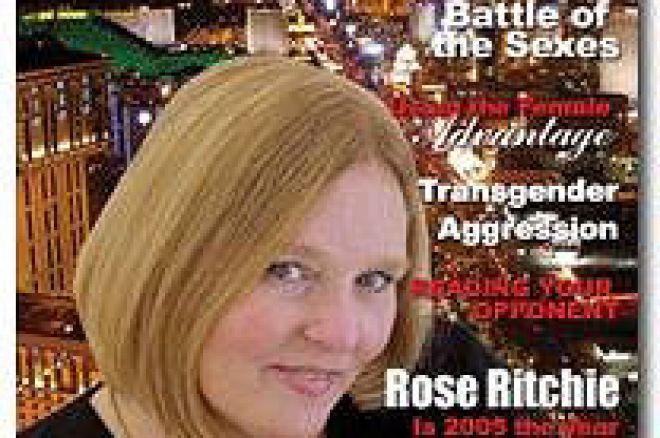 As discussed significantly on this site, women are the fastest growing segment of the poker playing population by far. A year ago, you would have been hard pressed to find an open tournament with over 10 women in it. Now, women are everywhere in the poker room. A recent women only tournament in Los Angeles drew in excess of 500 players. Now, this quickly growing faction of the poker world is getting its own magazine.
Woman Poker Player is a look at the world of poker from a woman's perspective, and will embrace this growing segment of players. More than just a specialty magazine, this publication will address issues specific to women players, and try to focus more on the things that concern women more with respect to poker.
The founder, and editor-in-chief of the magazine is Barbara Enright, one of the top female players of all time, and the only woman to date that has made the final table in the main event of the WSOP.
"Women may have a basic advantage over their male counterparts. Psychologists tell us that women possess a sixth sense, and this instinctiveness can be a valuable asset at the poker table." Says Enright. "They have proven they can hold their own against men, and this was dramatically underscored when three women won gold bracelets at last year's World Series of Poker, although women represented less than five per cent of the participants."
"Even so, women can be timid when they first enter a casino. This is where Woman Poker Player magazine comes in. We will be offering valuable pointers on general strategy, and strategy especially designed for women."
The magazine will also deal with lifestyle issues, such as fashion, and wellness as they relate to poker. In addition, the magazine gives up and coming women players a chance to gain exposure, and promote themselves.
Woman Poker Player will hit the shelves next month, look for it in a club near you.
Please visit our online poker room directory to see the best bonuses on the web!