Full Tilt Poker Tilts the Scales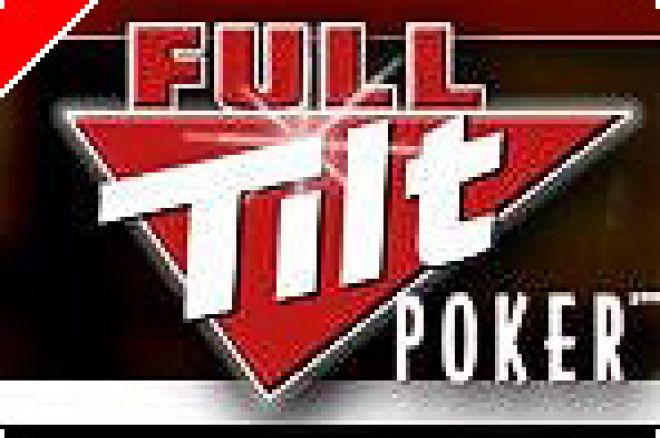 There are more poker rooms on the net than a Hollywood mansion, so it can be pretty difficult to figure out what rooms to play at any given time. There are many criteria of which an average online player may base her or his decision. How many people play in this room? What bonuses are available? What games are available to play? Do any pros call this room their own? What is the software like? These are all valid questions. There is one room in particular that has some pretty good answers of their own to each and every question, as well.
FullTiltPoker.com has not been around too long, but boasted quite a résumé out of the gate. Their biggest crowd drawing asset is the Full Tilt Team. Several top professional poker players call Full Tilt Poker their home, and in fact play several times weekly on the site. Chris Ferguson, Howard Lederer, Phil Ivey, Erik Seidel, John Juanda, Andy Bloch, Erick Lindgren, Phil Gordon, Clonie Gowen, and Jennifer Harman all play regularly on Full Tilt and are team members, as a few other professionals play there, despite not being on the Full Tilt team. That alone should attract a great number of people (including a school of fish) to the tables at Full Tilt, and indeed it has. Despite still being new to the online world, Full Tilt has a pretty decent following (over 2,000 players at 5 pm EST, which is very early for online poker rooms). I have had the pleasure of speaking with a couple of the pros online (Phil Gordon, Howard Lederer, and Erick Lindgren), and they are surprisingly personable. They will answer questions and chat with the railbirds and tablemates alike. They refrain from playing only the big games, and Full Tilt often runs bounty tournaments, giving you a chance to not only play a very affordable tournament, but you can win extra money and a t-shirt for knocking out a pro. Everyone wants their shot at a pro, so it makes for some pretty interesting hands.
Full Tilt's software is also excellent. It has a ton of features and remains fairly fast and sharp. The feel is a very sexy cool blue. At the table, avatars are not just little pictures, but 3D characters ranging from a frog, to a gypsy, to a slightly mafia looking fellow, with all having 4 emotions that can be expressed, depending on your mood at the time. The pros all have avatars created in their likeness, with similar emotions. You can also change the 'scenery' of the room, such as The Beach, Vegas, Outer Space, etc. This gives you the ability to make yourself comfortable with what you are looking at as you play, instead of just dealing with whatever is provided.
Full Tilt also did well in providing a variety of games, in which the pros certainly had a hand. Omaha H/L, Omaha, Stud H/L, Stud, Razz, and, of course, Texas Hold 'Em are all available, as well as Tournaments and Sit & Go's, with a section labeled "Special" for satellites and the like. Stakes range from .5/.10 to $200/$400, so you should be able to find a game to fit your bank roll easily. Tournaments and Sit & Go's go as low as 4 + 0.40 and up to $200 + $16.
Like many online rooms today, FullTilt offers points on raked hands that can get you entered into other tournaments and the like. They are currently offering a 100% sign-up bonus up to $600. They also offer a number of tournaments that can win you extra things, such as a seat in Howard Lederer's Fantasy Camp. Also frequently offered is the chance to get your own custom avatar with which to differentiate yourself from the crowd, and to maybe strike a bit of fear into your opponents.
Did I mention that there is a full team of professional poker players that play frequently, and play low-limit games as well? It is true. I have heard that Phil Gordon can be found at the micro-limit tables giving pointers from time to time! Full Tilt definitely has a tangible edge on the competition right now, and there is no reason why you should not at least download the software and give a look-see. It takes hardly any time, and I think you will all be happy with what you will get. I have somewhere between 8-10 different rooms downloaded, so it will not hurt you to try one more!
Against those pros, I wish you all good luck and good odds!
Please read our review of Full Tilt Poker