Legends of the Game: Nick the Greek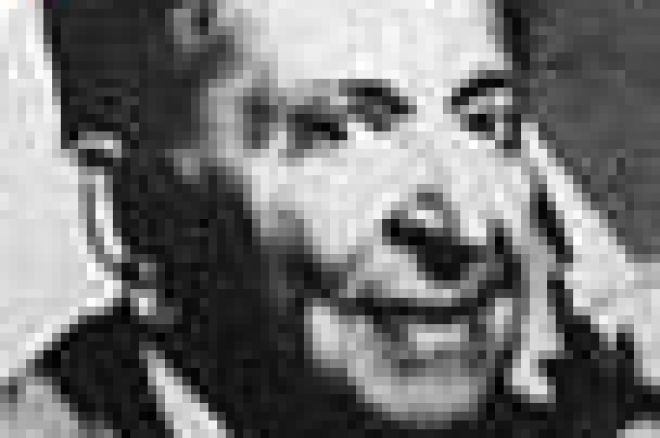 Nicholas Andreas Dandolos was born in Rethymnon, Crete in 1893. It was a luxurious life he was born into as the son of a rug merchant, and he attended the Greek Evangelical College in Smyma where he studied Philosophy. This upbringing by wealthy parents might not sound like the makings of a gambler, but there were some early clues to what young Nicholas really enjoyed.
In fact, at the tender age of 10, Nicholas was sent home from school. His crime? Flipping coins and "matching." His mother admonished him that if he was not careful, he would grow up to be a gambler. Sometimes mothers know their children all too well, as truer words have never been spoken.
Nicholas longed for adventure in America, and his grandfather agreed to send him there with a weekly allowance of $150. By the time his steamer pulled into New York harbor, he was nearly broke. He had enough money to make his way to Chicago, then waited for more money to arrive.
While he waited, Nick toured the city and its bars and gambling dens. He loved watching the games, and although he considered himself a lady's man, nothing held his interest like gambling. After a falling-out with his first American love, he headed to Montreal, where the people were more "sophisticated."
He may not have run into too many sophisticated folks in Montreal, but he did make friends with one of the best jockeys at that time, Phil Musgrave. Phil introduced Nick to horseracing, and Nick introduced Phil to the mathematics of gambling.
Within less than a year, Nick had won almost a half-million dollars. He had been planning a trip back to Chicago, and now that he had the money to do so in style, he was on his way. It was his chance to show those low-life players in Chicago what real money, and real gambling talent was.
In a month, Nick was broke. The locals showed the young man plenty of new games, and every one was a way to lose every dollar in his pocket. It hardly made an impact on him. If there was one thing that set Nick apart from nearly every player he ever faced, it was his ability to see gambling, and the money, as just his tools of the trade. Although Nick enjoyed the money, and what it bought, he never worried about losing what he had.
With a desire to learn more about gambling, and especially poker, Nick continued to play games on a lower scale around town. As his ability grew, so did his bankroll. By 1919, Nick had seen his bankroll rise and fall, and had taken to betting on baseball. This was the year Arnold Rothstein, another wealthy gambler, had gotten involved in the "Black Sox" scandal. The Chicago White Sox felt they were underpaid, and with the help of $80,000 from Rothstein, threw the 1919 World Series.
Although much of America was appalled at what had happened to their American Pastime, Nick saw this as just another chance to cash-in. He had already made friends in the Chicago, Detroit and Cleveland gambling communities, and was now ready to play some of the well-bankrolled poker players in New York. Rothstein was on that list.
Like Nick, Rothstein dressed well, but he didn't quote Aristotle and Plato, as Nick did. Rothstein had also spent most of his life working for a living, even if it was in underground casinos, or smuggling liquor and narcotics, unlike Nick, who never held a conventional job in his life. At the poker table, they were closely matched, but Nick took advantage of his "push it all in" attitude about money, and won large sums of money from Rothstein.
Later, when Nick boasted that he had personally "busted" Rothstein, the American press loved the story. Nick could never have won all of Rothstein's money, but the readers liked the fact that Rothstein, seen as a villain in the Black Sox incident, had been beaten. Soon Nicholas was being called "Nick the Greek," a name he originally hated.
Nick often dined at the Brown Derby on Hollywood's Vine Street, and had admonished the messenger boy there for calling him Nick the Greek. He admitted however, that he changed his mind one day as he was reading a newspaper story about the heroic Greek army making a valiant stand against the invading Nazis. When the boy came through the restaurant saying, "Call for Mister Dandolos," Nick told him to go ahead and call him Nick The Greek.
During the 1940's, Nick took on movie-star status, and was often mentioned in the press. His play was monumental for the times, and his stamina, unmatched. The need to be "in action" can be as enticing and alluring as any drug known to man, but the rewards often turn slowly to the fresher and more alert gambler. Those who drift to the tunes of the sandman after only 15 or 20 hours of play will find themselves suddenly unable to sleep when their luck seems to run out. After the evaporation of a once lush bankroll, they will lie awake in their beds, restless and frustrated. Such was never the case with Nick.
The Greek enjoyed playing at Harrah's Club in Reno, often playing Faro Bank for hours on end, and the story is often repeated that he once stayed at the club for 90 hours straight.
Nick occasionally talked others into bankrolling him by extolling the virtues of his aggressive, knowledgeable play, and sometimes these backers actually got their money back. Sometimes.
While in Las Vegas, Nick played forty straight hours of Faro at the Golden Nugget. He then walked down the street to the Boulder Club, where the owner, Jim Young, watched his interest change to craps.
The dice were hot from the start, and Nick stacked-up a mountain of chips. Eventually the dice turned, and for Nick, it was like somebody had opened a vein. His chips bled back onto the table, and there was no doctor in sight. After his pockets lost their "bulge," Nick trudged out the door, once again in search of a hot Faro game, and Jim Young headed out the door after 30 long hours, in search of a bed.
Nick went to see his friend, Benny Binion, the following day at the Westerner Casino. Benny would then set-up what became the biggest poker game of all time, which saw the finest poker player of the time, Johnny Moss. Moss eventually win over $2 million of Nick's money.
As always, Nick was willing to bet huge amounts of money even if he was not a favorite. His style of play went against the grain of most gamblers, and Nick would even risk his large bankroll against poorly staked players. Nick had to play, he had to gamble.
Near the end of his playing days, he was often found in Las Vegas playing the minimum, instead of the maximum, which had once been his trademark. When questioned about this turn of events, Nick simply said, "It's action, isn't it?"
Please visit our online poker room directory to see the best bonuses on the web!