Sky TV Brings On "The Poker Channel"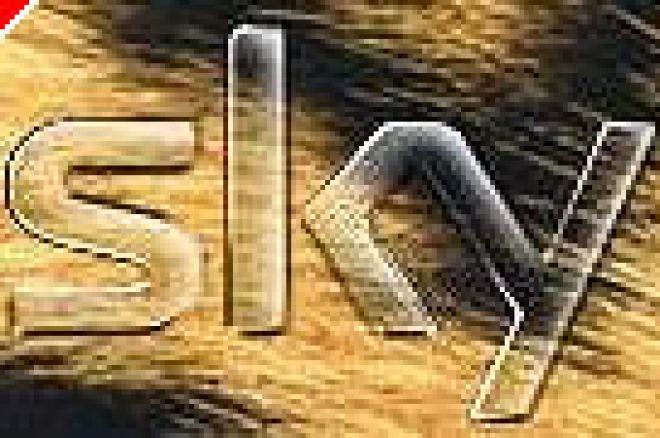 The United States has been at the forefront of the televised poker boom, beginning with the World Poker Tour, the World Series of Poker, other professional events and moving on to the endless stream of "celebrity" poker shows as well. They have mostly focused on tape-delayed action, with the crown jewel being the World Series of Poker. Only Fox Sports Network has attempted to bring a poker event to the public broadcast live. But that will soon change, at least for part of the poker world.
England's Sky TV has struck ahead, over any action in America, by becoming the first to bring a television channel focusing on poker. Sky TV is currently finishing up their audio and video testing of the Poker Channel, an interactive channel that will feature documentaries, tips and live poker tournaments with the goal of signing on March 23rd.
An early premiere broadcast had a lot to offer the casual fan, and the hardcore poker enthusiast. Coming soon on the Poker Channel, The British Poker Open is scheduled for live broadcast, as well as the Southern California Poker Tour, and The Learning Zone (advice and tips on poker and other casino games). The Poker Channel will also feature player profiles and documentaries that will follow them as they tour the world.
Additional programming falls into the "reality" area. "Poker Godfather" will feature a poker professional as he (or she) visits an amateur player at home and aids them through an online tournament. Another "reality" feature will follow Barny Boatman of the Hendon Mob through the trials and tribulations of home game poker by playing at a different player's home game each episode.
Odds are that the channel will not be picked up in the United States as of yet. Sky TV is a satellite channel provider and, for DishNetwork or DirecTV to pick up the Poker Channel, it would more than likely have to take a block of programming from Sky TV. It would be a stretch to imagine either of these two US satellite companies signing on for such a block to get the programming of one channel, but it could happen.
With the resurgence in the great game of poker, it is a little surprising that this did not happen in America first. If you look at the history of poker on television, however, it was "Late Night Poker" in England that led to Steve Lipscomb envisioning the World Poker Tour. Leave it to the inventive British media to once again find a way to make a channel dedicated to poker a reality! Those of us outside of England and the rest of Europe will have to depend on our friends from that area to tell us how the Poker Channel works out.