Pokerroom.com launches first real money mobile phone poker application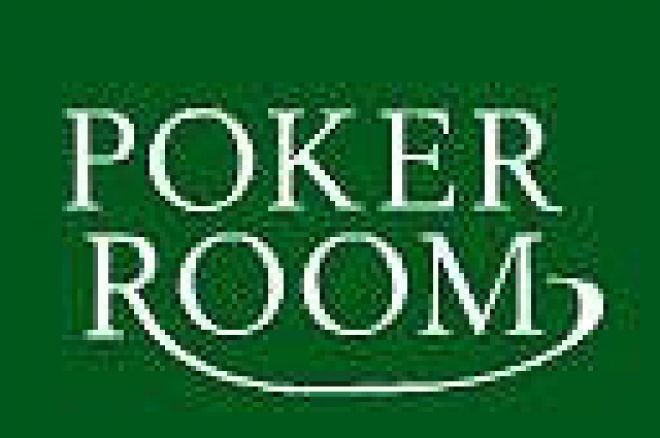 Several months ago, I wrote a story wondering when the first real money mobile phone poker application would be launched. We now have our answer.
Pokerroom.com has announced that starting next month, players will be able to play real money poker on their mobile phones. Before you get too excited, there is only one model of phone that this application will initially be available for, and that is the Sony/Ericsson K770i. The game will function for other phone models shortly thereafter, but to get this application to work in real money mode for you, you will need a network that supports GPRS, and a service provider who runs a certain kind of mobile application (GSM, WCDMA, TDMA for the technically minded). It is not clear at the moment whether this function will be supported by US mobile phone carriers.
It probably will be a while before this application is in widespread use, but clearly Pokerroom.com have a jump on the competition here. The technology has been in the works at Pokerroom for about six months, and they are the first to actually bring it to market.
Market is a key word here, as mobile gaming has to be considered the space in the mobile entertainment market with the highest growth potential. Juniper Research, a leading research firm recently estimated that mobile gaming revenues will increase six fold over the next four years, becoming nearly a $20 billion dollar a year global business by 2009.
"Portable poker is a natural evolution for what is fast becoming the nation's cult game." Notes Patrik Selin, CEO of Pokerroom.com "You can play over your handset anywhere, anytime. The advance of mobile phone graphics makes the experience almost identical to that of playing online."
Many of the functions available to the online player will be available on this mobile application. Players will be able to change views, including a text only option, and players will be able to chat with other players via the chat function, just like online. The game also has an offline version available, where users can play against a computer opponent.
Security is a big concern, and each mobile user will be required to enter both key, and PIN codes.
Who will be the next entry into this market? Clearly, there is so much money at stake, others will surely jump into this space. Much like the early days of online poker, it will be interesting to see if the first people to market are the ones that actually end up winning the race.
Please visit our online poker room directory to see the best bonuses on the web!