The Revolution is Televised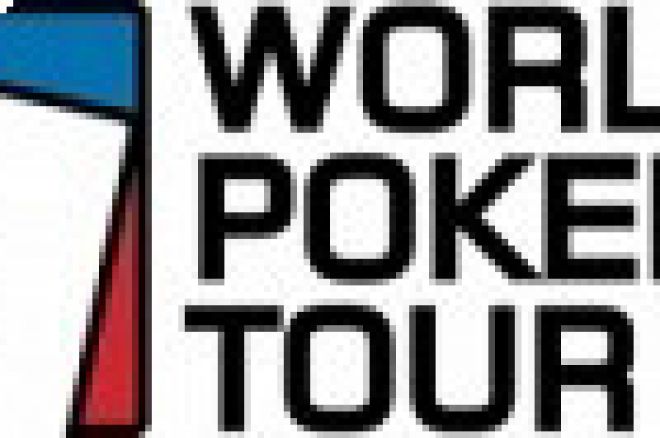 The program that took the spark lit by a guy called Moneymaker, and turned it into a raging inferno of American passion has just turned 100. $100 Million that is, as the World Poker Tour officially hit the $100 million prize mark on its most recent tournament, the Party Poker Million 4. World Poker Tour participants are now officially $100 million dollars richer, but it is the game itself that is the true winner.
Steve Lipscomb, Lyle Berman, and a cast of other true believers rolled the dice, and wound up putting the Travel Channel on the map for mainstream America. Tell the truth: How many of you had watched the Travel Channel for more than 10 minutes at a stretch prior to the WPT?
One hundred million dollars is a lot of dough, and by my rough calculations, if you go by 2002 numbers, the entire major poker tournament circuit would have taken until 2013 to payout $100 million.
"What the WPT has accomplished in such a short period of time is truly astonishing," says Lipscomb, WPT President "We have lifted poker from a backroom game to a sport that is churning out a whole new generation of respected professional players making their living by competing in our tournaments around the world. $100 million is just a mind-boggling number and it sends a message that the WPT and poker are here to stay. If you look back at the PGA, it took more than 30 years to reach $100 million in prize money."
The benefits to our game cannot be calculated, and it is just a matter of time until the rest of the world catches the fever, as the World Poker Tour is now in 57 countries, and that figure grows weekly.
The opportunities the explosion has created for today's top pros cannot be underestimated, and players look to the horizon at things like the PPT (Professional Poker Tour, also a WPT production) as the future of televised poker.
"The WPT has changed the lives of poker players forever. The game is no longer what it was where you could play well but still had to hold a second job or live on a tight budget." Says top pro Jennifer Harman "The WPT deserves all the credit for the success we are all now enjoying. It is so exciting to play for the kind of dollars that can transform your life."
As the WPT films its fourth season, one can only wonder what the peak of this new national passion of poker will be. Will I be writing someday about poker hitting the $1 Billion dollar prize mark? Strap yourself in, and watch the revolution.
Please visit our online poker room directory to see the best bonuses on the web!