Pokertropolis Makes Book on the 2005 World Series of Poker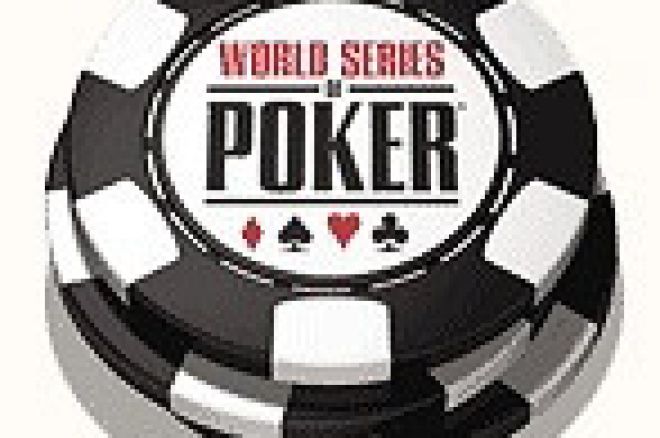 Online Poker website Pokertropolis has seized the early lead on the World Series, at least from a betting perspective. Players with Pokertropolis accounts can now wager on any one of thousands of players to win with 2005 WSOP main event. Every major player you might imagine is in the interface, with hundreds of names you won't recognize either.
One interesting thing about the names you can bet on are the dozens of names that you will recognize. Hollywood celebs like Ben Affleck (currently 450 to 1), Tobey McGwire (450-1), James Woods (700-1) join pros like John Juanda (600-1...nothing personal, but Ben and Tobey have a better chance than JJ?), Phil Hellmuth (900-1...ouch), and Annie Duke (790-1) on the list of candidates that you can wager on. For comparison's sake the last three champions are priced very differently. Raymer is at 600-1, Moneymaker at 1,000-1, and Varkoni is at 800-1.
Bettors can bet from $10 to $50 on any one player. Forgetting that I had $50 left in an old Pokertropolis acct, I put some money on Tony G, Daniel N, and a couple others yesterday. For some odd reason (LOL), I am not in the interface, otherwise, I would have bet on myself.
Obviously, for any player it is a serious lottery ticket type shot to win this event. The Harrah's people are expecting 5-6,000 participants this year, and with a field of that size, the skill edge any player may have over their opponents is negated to a great extent. By the way, I do stand by my January prediction that a known player will win this year.
This is an interesting way to spur discussion, and create interest in the WSOP. I'm sure there are other sites that offer this service, but this is the first online room that has specifically promoted this as such, and I thought it was worth a whirl. Below are some random players odds that I found interesting. Good Luck, and good betting.
Lyle Berman 450-1
Andrew Bloch 600-1
Andy Bloch(?) 800-1
Doyle Brunson 650-1
Mike Caro 600-1
Johnny Chan 450-1
Don Cheadle 1,000-1
T J Cloutier 790-1
Matt Damon 600-1
Shannon Elizabeth 1,000-1
Carrie Fisher 1,000-1
Layne Flack 1,000-1 (?)
Tony G 800-1
Please visit our online poker room directory to see the best bonuses on the web!