Pros Versus Celebrities On Battle Royale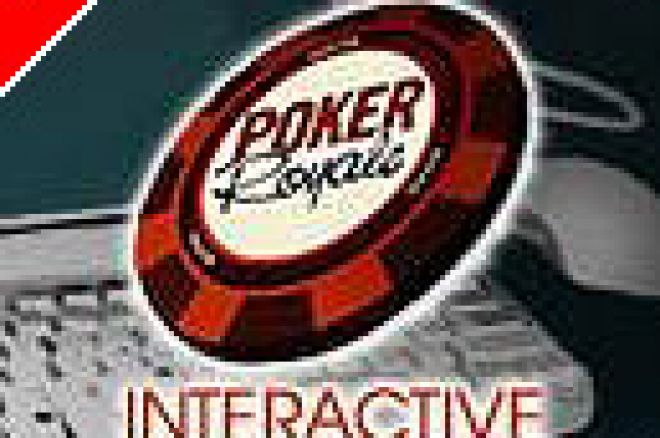 In a unique twist to their Poker Royale poker series, the Game Show Network has drawn together the best from the poker world to take on the best from the celebrity world.
Friday, May 6 at 9PM, GSN will premiere their next poker series, Poker Royale: Celebrities vs. Poker Pros. The tournament was played at the Pechanga Resort and Casino in Temecula, CA, and is the next logical step in the Poker Royale series, according to Ian Valentine, the Senior Vice President of Programming for GSN.
"Our goal is to make the Poker Royale series the best poker series on television," said Valentine when making the announcement. "This poker show will put the new format of the celebrities taking on the pros front and center. It will show the variety of play, the excitement of the series and its unpredictability."
The celebrities have an interesting grouping heading for the felt. Mimi Rogers, who has shown she knows a little about the game in her trips into legitimate tournaments, leads such other celebrities as Lance Bass (*NSYNC), Jennifer Tilly (who's been romantically linked to Phil "The Unabomber" Laak, so we will see what she's has learned from him) and Patrick Warburton (Seinfeld)
The professionals hit the tables with a formidable lineup of their own. Five WSOP bracelets will be represented by such notables as Kathy Liebert (winner of the Poker Royale: Battle of the Sexes), Cyndy Violette, Scott Fischman and Paul Darden. The action will be reported by the voice of the NHL's Mighty Ducks of Anaheim, John Ahlers, as well as Lisa Dergan of Fox Sports Best Damn Sports Show Period. Providing the expert insight and perhaps the professional look at the games will be Robert Williamson III.
Don't sell the celebrities short during this show. Mimi Rogers has shown that she is an excellent player, whether she has played on celebrity poker shows or in WPT or WSOP action. And who can forget last year's shock of the season when actor Ben Affleck stunned the poker world by taking the California State Poker Championship and performing well in other professional tournaments.
When the cards come flying May 6, be sure to be there. The poker will sometimes border on the insane (depending on how seriously the celebrities and, possibly, even the pros take it), but it will definitely be entertaining. It all starts on GSN at 9PM. Be sure to set your TiVo's for it!
Please visit our online poker room directory to see the best bonuses on the web!