For Some Reason, "TILT" Comes To DVD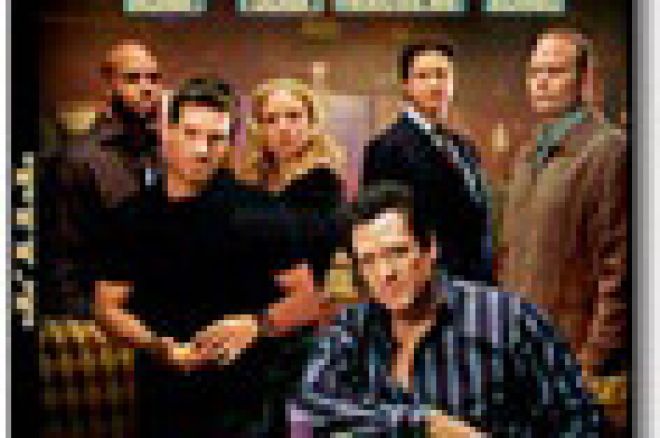 ESPN's marketing staff has been at it again. While providing the world with great sports coverage and comprehensive sports news, the network continues to try to be an entertainment channel (what the "E" stood for in the name of the network, by the way). With that in mind, ESPN has decided to follow the lead of such quality television programs as "Friends", "Seinfeld" and "24" and release the less than sterling series "TILT" to the public on DVD.
ESPN has previously released their films "The Junction Boys" and "3" on DVD, as well as their (by some) acclaimed series "Playmakers". The three DVD box set of "TILT" will hit the streets of your town on June 14th. Priced at $49.99, it will contain an alternate ending to the first season (there will be a second?) as well as other bonus material, including outtakes, actor auditions and other deleted scenes from the filming of the series.
For those of you that missed this masterpiece, "TILT" was written by the men who brought us "Rounders", and it seemed that they included every other seedy poker cliche that they missed in that classic movie. It featured Michael Madsen (Kill Bill, Vol. 2) as poker champion Don "The Matador" Everest who, by outplaying or straight out cheating, is the king of the hill at the Colorado Casino in Las Vegas. Gunning for him are three young hotshots that, at one time in their young lives or another, have been at the receiving end of "The Matador" and his shenanigans.
While the DVD extras that are provided are your normal fare when it comes to something along these lines, what will probably be the most interesting extra included will be the Final Table of the 1998 World Series of Poker. The 1998 championship was memorable for the victory of Scotty Nguyen over an unknown (and since not heard from) Kevin McBride, professionals Lee Salem, Dewey Weum and the legendary T. J. Cloutier. It was a riveting final table and, when it comes across on ESPN Classic, is always worth viewing. Worth buying this DVD, though, is questionable.
I have always questioned television shows bringing their fare into the DVD arena, unless they were extremely popular and there is little chance that they will be shown in syndication (as in the case of "24" and another one of my favorites, "Millennium") or they were a television classic. "TILT" falls in neither category. You have to ask "WHY?" when the powers that be at ESPN green-lighted the DVD project for the program.
"TILT" was neither well received by the poker community nor was it what one would call classic television. It was a mini-series, of sorts, as it was only nine episodes and most people had tuned out from it after the first two episodes. It is questionable in its release as most of those who saw it wouldn't waste their time on its purchase and those that didn't see it have no interest in such. For those that are dying to get your hands on it, be sure to head to the video store on June 14th and pick up your copy of "TILT". There will probably be many copies available to choose from!
Please visit our online poker room directory to see the best bonuses on the web!