Top Players Looking to Online Poker Networks for Their own Rooms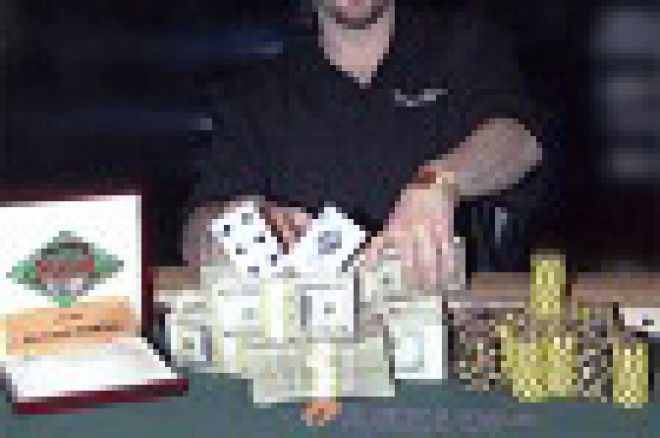 A couple top players have recently launched their own online pokerrooms, and have looked to larger online poker networks as partners. The larger networks can provide a player base, as well as full feature functionality crucial to being competitive in the over crowded world of online poker.
Both Martin DeKnijff, and Scott Fischman have recently launched online rooms that take advantage of the power, and personnel of larger online poker networks. These rooms offer the advantage of playing at network rooms, while at the same time personalizing the room to fit the individual personality of the player involved.
Deknijff has opened Martin's poker, and Fischman has opened The Fishtank. Both are part of larger networks (Martin's Poker is part of the 24hpoker network, and The Fishtank is part of DoylesRoom network), yet retain a feel, and a bit of the personality of the player who founded the room.
This concept of smaller, specialized rooms being part of networks really seems like the wave of the future for online poker. Fischman does not have to incur all the costs of running, marketing, and maintaining a site, yet still can benefit financially by being part of
the network, and bringing new players to this network.
One of these days, an enterprising person is going to create, or buyout an existing poker network, and continue to fill out the network with nothing but player vanity rooms...that is smaller online rooms hosted by prominent players who can promote an online room just by having their name attached. Getting several hundred dedicated players through the constant networking and schmoozing that top players can do seems like a natural use of the player's popularity. While meeting fans on the road, players simply promote their online rooms. Before they know it, they have a player base generating rake, and affiliate revenues.
I think many people are gun shy (and rightfully so) about starting an online room now, given all the traffic that is out there right now. But being a 'skin' of a larger network may be the answer to these types of 'niche' situations. Online poker is lucrative, and will continue to be so for the foreseeable future.
Both Fischman, and Martin's rooms offer all the normal bells and whistles most online rooms offer. Deposit bonuses, avatars, instruction (in Fischman's case from himself, and "The Crew") tips, and much more. Indicative of the power of networks, The Fishtank offers $2,000,000 in guaranteed tournament payouts every month. As part of Doyle's network, the Fishtank offers the 'action point' system, where players bonus points are based on the amount of money they put into the pot, not simply on hands played. This point system, unique to rooms on Doyle's network truly rewards the players that create action.
This seems like a logical extension for most players, and it wouldn't be surprising to see many more of these popping up over the next year. We have enough online poker rooms on the internet, but these 'vanity' rooms will offer players a chance to cash in on their notoriety, while keeping the costs at a minimum.
Please visit our online poker room directory to see the best bonuses on the web!