WPT re ups with Travel Channel, and Does Some Executive Shuffling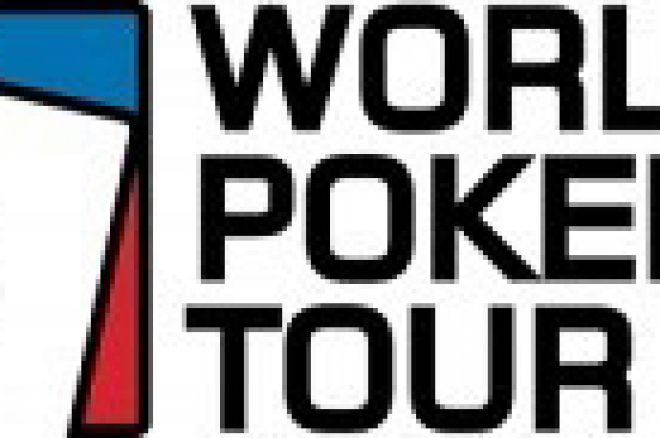 In two moves that have been expected, the World Poker Tour announced today that it was renewed for a fourth season by the Travel Channel, despite the fact that they are still shooting season three. This move further shows the Travel Channel knows that the WPT is its signature programming, and the network wants uninterrupted continuity for the producers of the cash cow.
"We are thrilled to extend our relationship with The Travel Channel," said WPT Founder, and (see below) newly named CEO of WPT Enterprises, Steve Lipscomb. "Their commitment further reinforces the World Poker Tour as the preeminent brand of poker while maintaining Wednesday night as Poker Night! Together we will continue to build Poker as a mainstream sports sensation."
The WPT ratings have shown no sign of slowing down, and the Travel Channel wasted no time in locking up its prize possession for another season. "The World Poker Tour has demonstrated its ability to resonate with viewers, and we remain confident that the audience will grow over the fourth season," says Dan Russell, VP of Programming at Travel Channel. "The World Poker Tour continues to be a ratings juggernaut, and the extension of our deal with the World Poker Tour will keep the popular weekly series a fixture on the network."
Season four promises even more destinations, and specialty programming from the WPT, as it continues to expand its reach globally.
************************************************************
In other World Poker Tour news, it was made official today that Steve Lipscomb will succeed Lyle Berman as the Chairman of WPT Enterprises, now a NASDAQ company. Lipscomb and Berman founded the program, and shopped it to television outlets undeterred until someone said yes.
Berman will continue to be an integral part of the WPT team, but he will now oversee the Board of Directors, and his title will change to Executive Chairman of the Board
"I am very pleased to announce the promotion of Steve Lipscomb as the company's Chief Executive Officer," said Berman, "The company's dramatic growth over the past three years can be attributed in large part to Steve's vision, dedication, and focus on executing the business plan."
This announcement is a feather in the cap of Lipscomb, who barely over two years ago was a television producer with not much but a vision, and a dream. "I'm honored to be succeeding Lyle whose leadership of the company and vast industry experience has helped in creating a growing consumer interest in the sport of poker," said Lipscomb. "I'm also truly excited and proud to be working alongside an incredibly talented, dedicated and hardworking team of professionals. I believe that the collective talent of our team, combined with the experience and strategic direction of our Board, will enable us to accomplish our goal of being the dominant global poker brand."
Please visit our online poker room directory to see the best bonuses on the web!