Bluff Magazine launches Online Poker Tour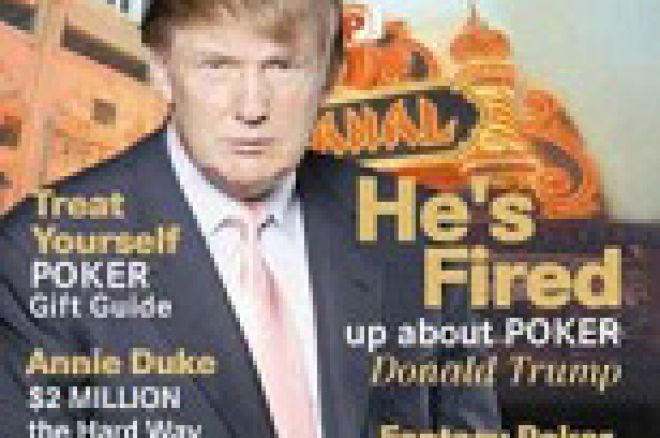 Bluff Magazine has launched the Bluff Poker Tour, an online poker tour that will have an official stop every week at one of the many online poker rooms now occupying cyberspace. Bluff Magazine has sponsored this tour, and cut deals with the participating rooms to host tournaments. Bluff is in its 4th issue, and is still a relative newcomer to the poker scene.
"The number of poker tournaments going on each and every night throughout the hundreds of online poker venues is staggering," said Jeff Markley, VP of Online Operations for Bluff Media. "Some of the same players are winning these tournaments on a regular basis. It seemed second nature to create a medium which allows the best of the best from all of the different sites to match skills against one another."
The Bluff Poker Tour will work like this - Each week, one No Limit Hold'em tournament will be designated an Official Bluff Poker Tour event. By registering for the Bluff Poker Tour and participating in these tournaments, players earn points. The point totals are good for the length of the season, and the highest ranking overall player after all the events are finished will earn a paid spot into not one, not two, but three WPT tournaments.
A few of these types of online 'tours' have been launched in the past, only to fizzle out after cooperation with the rooms in question broke down. At this point, two events have been announced on the tour, June 2nd at Poker Room, and June 9th at Paradise Poker. More events will be announced in the next week or so.
"It is our goal to change the life and profession of the best online poker player," said Jeff. "There's no reason an individual playing at that caliber shouldn't be butting heads with the likes of Daniel Negreanu, Phil Ivey or even Doyle Brunson. By placing the winner of our online tour into three World Poker Tour events, we will give them the opportunity to prove their poker prowess."
Please visit our online poker room directory to see the best bonuses on the web!