Breaking Poker News: Grinder is good.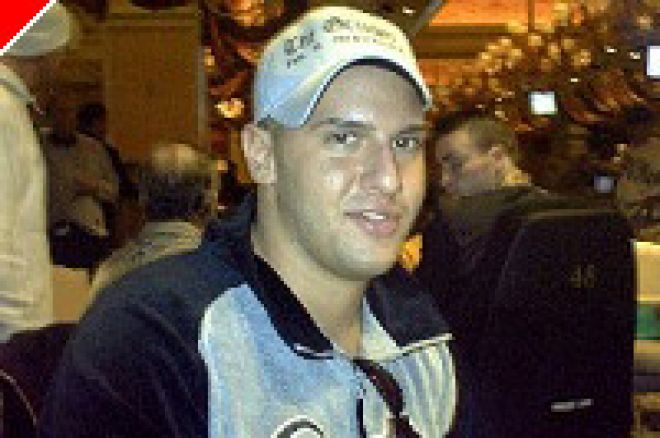 When I glanced at the results of the recently completed "US Heads Up Championship"(not to be confused with the NBC event of the same name.), I was momentarily taken aback to see the name Michael Mizrachi as the winner. Was I surprised Grinder had won? Not really, but it made me think what an incredibly consistent year this guy has had.
I did some research, and found that Grinder has played in eight $10,000 or higher buy in events this year. In those eight events, Michael has had two wins, a fifth, an 11th, and a 12th. There should be an asterisk after that 11th place, because he was certainly in a position to do much better than that. The 11th came at the WPT Championship, and I personally watched Grinder cruising through that tournament. With 12 players left, he was 2nd in chips, and for the entire five days, I had really had an eye on him. Throughout the first five days of the tournament, he really seemed to effortlessly build his stack. Every time I would walk by his table, and his stack would seem to becoming average, it seemed like the next time I walked by, he was in the top 10 stacks in the room again. So, there he was, in an excellent position to contend for yet another title in 2005, and I think even he would admit that he had a bit of a meltdown. He got looked up on two bold moves in a row, and fast as a blink of the eye...he went from second in chips to 11th place.
The point is that this guy has had a pretty incredible year, and must be applauded for the great year he has had. One would assume that he will be on top of the next Player of the Year standings, when they are updated.
But, it is not only the Player of Year race that he near the top of. He also second in money won on the circuit this year, with only Tuan Le, and his 2.8 million dollar WPT win ahead of him.
It is really tough to be this consistent in tournament poker, especially when you consider the size of the fields these days. Most of the 10k events these days have 400-500 starters in them, and you are always facing the cream of the crop.
Next up for Grinder, and the majority of the top tournament players, is the Mirage Poker Showdown, which begins Monday, and is a WPT event. Can the consistent streak continue?
Please visit our online poker room directory to see the best bonuses on the web!