The Diary of Player X, Volume Seven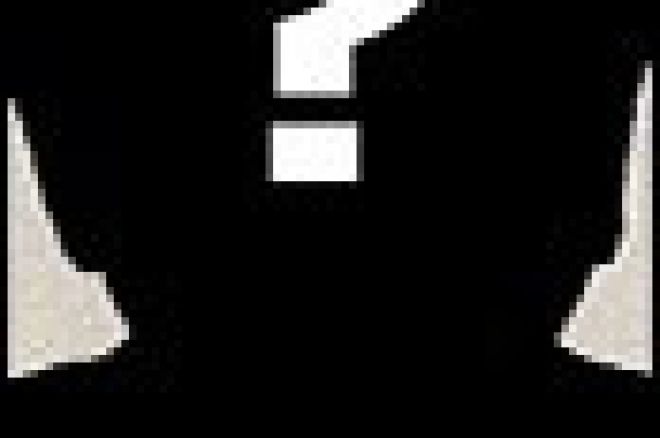 Player X is a professional poker player who makes his living playing mostly online. The mystery and wild rumors often associated with online play, and people's misconceptions about the lifestyle lead us to decide to do this column on Player X. Make no mistake, Player X is a real player, and these are real results.
Many people in the poker world know Player X, and due to this, and other circumstances, Player X (by his or her choice) will remain anonymous. This person's results are real, however, and we will be able to follow him or her through the reality of being a professional poker player. If I did not know this person, and their reputation, I wouldn't publish this
Volume Seven -
The heater that I ended last month on kept on going this week, and I was very happy to have a lot of time to accommodate the customers.
Monday
When you are on rushes like this, it seems like every card is falling. Today was one of those days +2,562.11 on 487 hands of NL.
Day total: + 2,562.11
Week total: $ +2562.11
Tuesday
Rushes are so addictive. You wake up thinking of playing, and you go to bed reluctantly when you know it is time to quit.
+$2,256.98 on 1213 hands of NL
Day total: +2,256.98
Week total: $+4,819.09
Wednesday
The best day in recent memory, as I wound up over +$5,000, and this is despite losing a $3k pot set over set. +$5,011.49 on 1481 hands of NL
Day total: + 5,011.49
Week total: $ +9,830.58
Thursday
Well, it had to end some time! The winning streak goes out with a bang. Yesterday I dug myself out of a $4,600 hole, but today I couldn't get out of the nice $8k hole I made for myself. Did some damage control and finished $-4,177.88 on 1585 hands of NL.
Day total: $-4,177.88
Week total: $ + 5,652.70
Friday
Really frustrating day. Pulled myself +4k real early to erase yesterday, then bombed most of it back. Sensed myself tilting so I switched to Omaha. Lost with set over set to a running straight. Figured that was a sign to quit for good. A very disappointing +1,099.75 on 1320 hands of hold'em and about 100 hands of Omaha.
Day total: + 1,099.75
Week total: $ + 6,752.45
Saturday
Took Saturday off, as I am preparing for my trip, which will severely hamper the diary (see below).
Sunday
Had a 7:45am flight, so I decided to stay up all night playing so that I could sleep on the plane. Didn't work that well. Had a 7-hour layover so I went to one of those VIP business lounge deals where they have internet access. Combining these two sessions yields a result of -427.64 on 748 hands. A result of sleep deprivation, or simply not making enough of my draws?
Day Total: $-427.64
Week total: $+ 6,324.51
Running total (since first diary entry - Seven weeks total) $+29,598.33
As I mentioned above, I am going on holiday for about the next six weeks. I am going to see a lot of the world I haven't seen before, and I am looking forward to it. I am taking the laptop, so I will play some, but I doubt I will play a whole lot. That is the point of a holiday, right? See you soon enough, but this may be the last diary entry for a while.
X
Please visit our online poker room directory to see the best bonuses on the web!