Josh Arieh gets his blog on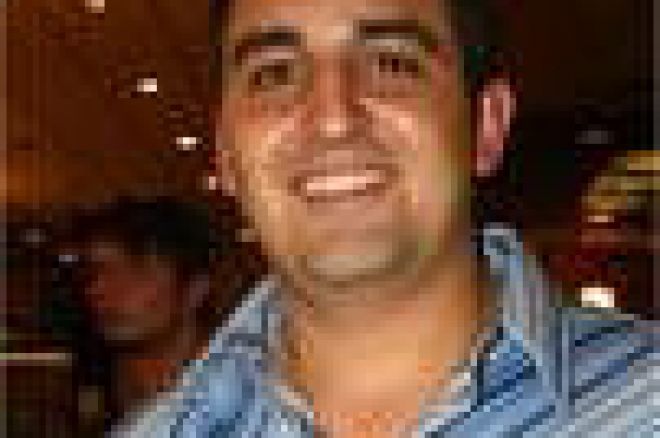 After the final table of the main event of last years WSOP aired, Josh Arieh was often maligned as a bad guy, and a whiner as the ESPNization of the final table made Josh look not the most gentlemanly at the table.
Talk to most people who know Josh, however, and you heard a different story. Words like 'good guy', 'really cool, and laid back', and even 'a big heart' were words used to describe Josh. So, many people who did not know Josh were a bit baffled, and unsure what to make of Arieh. People can now judge for themselves, as Josh has started communicating directly to people via his blog on his own website, JoshArieh.com.
Many people have flocked to the Daniel Negreanu blog, which is available on Daniel's site, fullcontactpoker.com. In his blog, Daniel pretty much gives you a blow by blow account of his life. Often relating his days on an hour by hour basis, Daniel attempts to keep the reader up on his activities, even if its just a few hours of watching TV, or playing video games.
Arieh's blog is strikingly different. In the short period of time that he has been blogging, Arieh has developed a knack for story telling, and indeed recounts many of his early adventures on his blog. You get a very keen sense of what Arieh is about by seeing where he came from. In the two weeks of entries since he has started talking to his fans and supporters via the blog, Josh has relived some of his early adventures as a pool hustler in Atlanta, noting successes, and failures along the way. Josh is surprisingly open about failures in his life, and his entries often carry a sense of stark honesty not seen very often in public personas. Josh is just as likely to talk about losing five grand, as winning fifty, and seems comfortable calling himself on his own, um....stuff.
People whose sole impression of Josh is from last years WSOP may be surprised at the tone of many of the entries. Josh often speaks of missing his daughter, or his wife, and seems comfortable admitting to his own shortcomings, last week Josh even solicited readers help in how to market his poker school in Atlanta. In the brief period of time he has been blogging, Josh has been very regular in updating his blog, and he enters something nearly every day.
All in all, I think many people would probably find Josh's blog an entertaining read. For the record, I don't know Josh, and have only met him once, briefly a couple years ago. When you see him in a tournament setting, he does not strike you as a real approachable guy. But, read his blog, and you may feel differently. Josh may have created a monster with his blog, as now people will know a lot about his life. Just goes to show you, you can't always believe what you see on TV.
Please visit our online poker room directory to see the best bonuses on the web!