Learn Your Way To Poker Greatness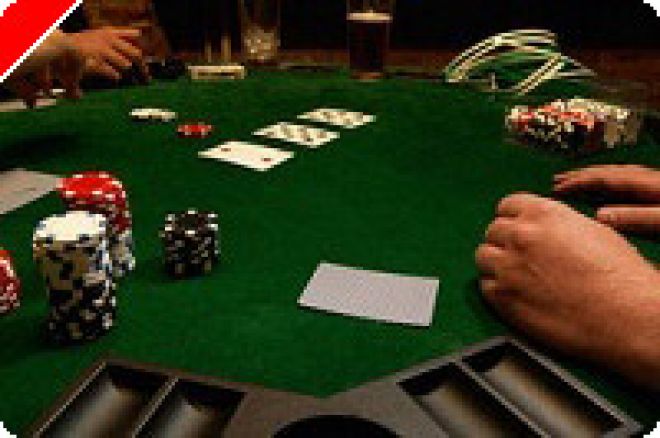 Never has there been a better time to start playing poker, on or off line, there is so much helpful information and advice around, it's difficult to know where to begin. Readers of this article probably already have a membership to an online poker room, or are at least be toying with the idea. So should you jump straight into the action and get your education from experience? or should you try and absorb as much free information about poker as you can first?
Being well prepared for any aspect of life, not just poker, is essential for success. Sure, we can all learn by our mistakes, but mistakes in poker will almost certainly mean a loss of money. So, it makes sense to learn as much as possible before you start playing. Let us take a look at what you can find at the online poker schools and examine how they can help you.
London Poker Club are new to the online poker scene, but they provide a nice resource of information on their website for the online player. The basics are shown and explained in good detail, the rules are covered in an easy to read style. That should get you started, however you can go one step further and join the live poker school in London Poker Club's poker room. There are poker school tables based in the practice area, so you needn't worry about using real money at this stage. The friendly teachers will give advice and answer your questions about any aspects of poker, absolutely free.
London Poker Club's poker school runs on the following dates and times:
Wednesday 10pm - 1am GMT
Thursday 5pm - 8pm GMT
Sunday 5pm - 8pm GMT
Paradise Poker have a unique way of presenting their poker school. An instruction video is available on their website. This video outlines the basics of playing online and covers some of the simple rules you will need to know. If you are an absolute poker newbie this is an excellent video to watch, supermodel Caprice talks us through playing online and through her relaxed presentation you will feel ready to tackle the tables within minutes.
Victoria Coren also has a column at Paradise Poker. She is considered a poker expert around Europe and her articles are well worth the read.
The Paradise Champions area is also a must read for all players. Here you can get an insight into the pro' players from Paradise Poker, a useful page if you have your sights set on the top.
Now let's skip over the oceans to Pacific Poker. The wonderful Tucan Tony guides you through various stages of playing poker, from the very basic rules and tips for newcomers, to much more advanced strategy for experienced players. Pacific have an in-depth guide to almost every aspect of poker, presented by this animated character, it is easy to watch and read. There is often a featured lesson in this area, so you can take on board "snippets" of information at your own pace.
Got a question or need some help with your game? Try the poker forum at Pacific. Expect a friendly and helpful response.
Finally, there's no need to climb every mountain to get poker advice at Everest Poker. The multi-lingual poker room has a training room where you can hone your skills at Limit, Pot Limit and No Limit games. Three automated trainers are on hand to assist you as you practice your way to the top, so there is no pressure from playing against real people. You can make your mistakes here and not feel embarrassed about any bad plays.
Everest also has a handy text tutorial on their website, advice on choosing a table, playing the game and some informative tips and tricks to assist you.
If you're just starting out in the wonderful world of online poker, then you really should seek out some of the excellent poker schools offered by many poker rooms. Even experienced players could learn a few new tricks just by taking a brief look at some of the advice on offer here. I guarantee they will save you a whole lot of cash, and I speak from experience!
[I]Ed note: When you are through with school, take the players to school at Paradise Poker