Moneymaker to play poker for Canadian Club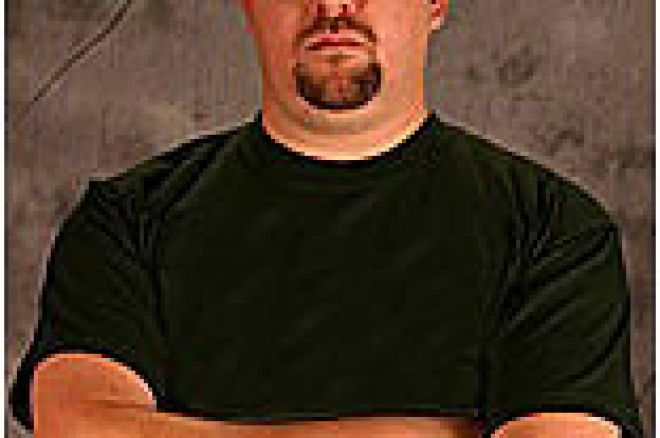 Canadian Club announced today that they have signed top poker player Chris Moneymaker to wear CC gear at tournaments, and to promote CC at events at several sports bars around the US.
Chris will host five events around the country, called "Dealing up a Smoother Night". One winner from each of those events, along with internet, and other contest winners will be flown to Vegas, to play in a tournament against Moneymaker, and have a chance to play for $2.5 million dollars, the exact amount that Moneymaker won when he came from nowhere to shock the world, and win the 2004 WSOP.
"Chris Moneymaker is the ideal spokesperson for our poker program - he is a proven, smooth winner, just like Canadian Club," said Dan Tullio, the brand's Master Distiller.
Hopefully, this will be a key barrier breaker when it comes to professional poker players being endorsed by non-poker brands. This deal is key because it has a non-poker promotional element, where Moneymaker will make appearances for CC, just like an athlete, or actor might. This is indicative of the painfully slow, but eventual acceptance of the poker world by corporate America.
It's no surprise that many players in the poker world are salivating at the thought of being sponsored by an entity that doesn't end in '.com'. Many people in corporate America are surprised at the lack of mainstream sponsors in the poker world. "Its a case of the 1% of stockholders who would make a fuss ruling over the 99% of the rest that wouldn't care" noted one marketing exec I spoke to.
Still, one would think that liquor companies would have a slightly less conservative ownership base, and maybe that is why the precious few "non .com" sponsors that have surfaced thus far have been from liquor companies.
For now, Moneymaker is making a little more money off his big win, and will wash his victory down with some Canadian Club. Smooth, indeed.
Ed note: Speaking of clubs, the newest club in the online poker world is the London Poker Club Membership has its privileges.