Poker on your computer - Moneymaker style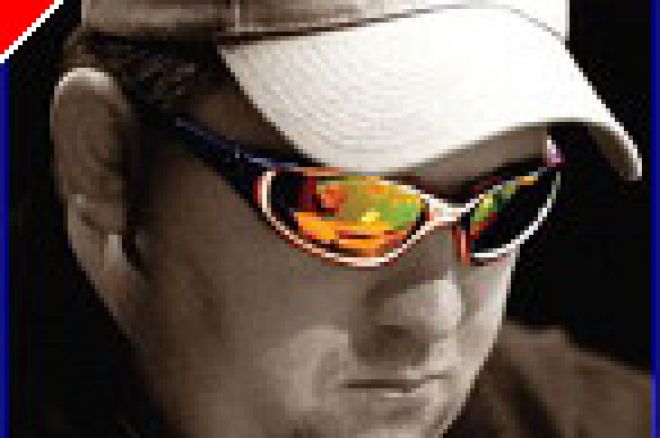 It cannot be said that 2003 World Series of Poker World Champion Chris Moneymaker has sat back on his laurels. He has continued to play tournament poker, albeit with mixed results, and has marketed himself very well since then. He started up his own gaming equipment company, Moneymaker Gaming, and has been very visible as a spokesman for several other ventures. Now, everyone can try to defeat Moneymaker through the use of their computers!
ValuSoft, one of the leaders in the video game market, and Moneymaker recently announced the release of the sequel to their World Poker Championship game for the PC by unveiling the aptly titled "Chris Moneymaker's World Poker Championship". It is available throughout North America at this time for the price of $19.99.
"The passion for poker is sweeping the nation," noted Scott Zerby, the Vice President of ValuSoft. "ValuSoft has been a leader in poker for the PC with our World Poker Championship game. Our newest game offers players a realistic, challenging game and is enhanced by Chris sharing his personal poker tips and strategies for all levels, from novice to advanced players."
"Poker playing is fast, fun and furious in my World Poker Championship game," Moneymaker added. "In addition to playing a variety of games, players can get an up close and personal look at what it takes to become a champion."
The game does feature a great variety of poker disciplines. Players can sharpen their skills or learn how to play Texas and Omaha Hold 'Em, Seven Card Stud and Five Card Draw. There are twenty computer players that have differing artificial intelligence (AI), providing a test to any player. The end is an actual heads up battle against the 2003 World Champion himself, sure to be a challenge for any player who gets that far. There is also an online option, allowing for Internet play as well against other human beings.
Poker is a game that has been tough to transpose to either the PC or the video game system. With the limited space of a computer or video game system, it is difficult to take the computer players seriously and, more often than not, the high praise of "exceptional" AI falls flat. While they may give a great atmosphere when you are playing, it is difficult to take most seriously. Having said that, I look forward to taking a look at "Chris Moneymaker's World Poker Championship" and some of the others (including Daniel Negreanu's "STACKED") when they hit the streets.
Please visit our online poker room directory to see the best bonuses on the web!