Poker Primer: The 2005 World Series of Poker is upon us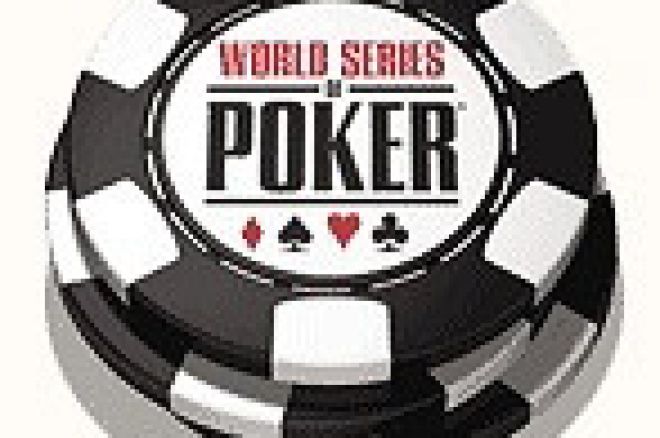 The wait is over. Unless you work for a casino, the 2005 World Series of Poker starts this Friday. If you know everything you think you need to know about this year's event, a lot of this may be review.
But, if you are planning your first trip to Las Vegas for the "Big One", then maybe there is a fact or two that will help you here. I must issue one preface for this story. A lot of the information below is based on my experiences in past WSOP's. This year is the first year that Harrah's has taken over management of the tournament, so I think this is the way things are going to work, or at least this is the way they have worked in the past, so I hope to give you a little idea of what to expect.
The Rio
By this point, pretty much anyone who is coming to town for the tournament knows the tournament is at the Rio. What you may not know is that the tournament is in the Convention Center of the Rio...So, save yourself a ton of walking, and park in the Convention Center Parking. If you roll up to the regular door of the casino, and park in the adjacent parking lot, you are looking at a 10 -15 minute walk (not kidding) to the area where you need to be.
Registration
Speaking of entering events, you cannot enter an event unless you have registered first. In the past, there were two or three people taking registrations adjacent to the Bullpen, where the events were played in. To register, you need to fill out, and sign a release for the TV, and give them some information. You will be given a badge with your name, and player number on it. The badge has a barcode on it, so you can be quickly scanned in, and registered easily into any event. By the way, if you know you are going to play in a specific event, might I encourage you to register online. The registration area, especially for the first few days of the tournament until they figure out the system in the new area, will be a madhouse. Does the word mayhem mean anything to you.
So, to register you just walk up, and plunk down the cost of the event in cash at the registration desk...right? No. In the past (I can't imagine this won't continue) you could only register for events with WSOP tournament chips. These chips have a denomination of $500, and can be purchased through a specific casino cage near the tournament area. You can also win these chips via satellites.
Satellites
One would assume this year will be a huge year for single table satellites. In years past, there were single table satellites available in denominations everywhere from $125 to $1,030. These satellites payout in tournament chips, with a little juice for the house taken out. I don't know what the juice will be this year, but in the past it would be somewhere near $100 on a $225 satellite (10 players x $225 would pay out four $500 tournament chips, plus $125 in cash). Playing in satellites is fun, but when you get down to two or three, that is when the real fun begins. Satellites are often chopped up based on chip count, or more likely the player's negotiation skills, and/or naiveté. Don't sell yourself short, or get bullied into a bad deal if it feels wrong.
In the past, there have been Super Satellite tournaments for the main event every Saturday night. These are generally $225 entry, with unlimited rebuys. If memory serves, there was a Super last year that paid 31 seats into the main event. That figure will be broken this year. Also, the last two days before the main event starts are Super Satellite days, with three supers each of those days. Those last two days of supers are $1,000 buy in, one in ten gets a seat.
Good luck this year in the WSOP. Remember, we all started playing because we enjoyed this, so have an enjoyable experience, relax, and play good poker. The final schedule of events is available at worldseriesofpoker.com.
Ed Note: Still time to get in on some WSOP satellites. Everest Poker has them running daily.