Random Poker Notes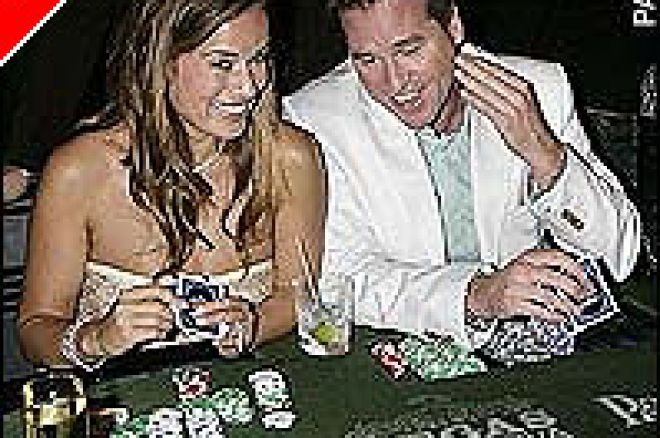 Horse Play
Yet another top professional has gotten into trouble for wearing an online poker room logo on television. The professional's name: Afleet Alex. Alex is probably only about three or four years old.
Alex is a horse. A very good horse, who rode in this past weeks Kentucky Derby, finishing third to long shot winner Giacomo. Jeremy Rose, the jockey who rode the horse, is under investigation for wearing a Paradise Poker logo on his pants which was not approved by the authorities at Churchill Downs. The problem seemed to stem from the fact that Churchill Downs has an exclusive relationship with online casino youbet.com, and the Paradise logo could be considered a competitor.
Although most of the money garnered from the logo was to go to Louisville Children's Hospital, it is still unclear whether Rose, or the trainer, Tim Richey would be fined.
How much for that Batman in the window?
In a match that evoked thoughts of the original 'big game' between Nick the Greek and Johnny Moss, Val Kilmer and Jade Jagger (daughter of Mick) played a midnight heads up match in the window of London department store Selfridges.
The match was to promote two things, the 100th anniversary of Las Vegas, and also the launch of Party Poker's UK site.
The normally press shy Kilmer, in London rehearsing for "The Postman Always Rings Twice", actually crashed the bicycle he was riding home from the event, and wound up with bruised knuckles. No word on whether the bruised knuckles were actually from repeatedly knocking the table, and saying "Nice Hand, Jade".
The Party's Over for Investec
Investec, advisors to the Party Gaming people (mother company of Party Poker) on their imminent IPO that is set to float on the London Stock Exchange late this summer have quit. This does not appear to spell trouble for the IPO, which the Party Gaming people are valuating at $5 billion US.
'We were doing the strategic review and that has come to an end. Our role is now over and we have parted company,' said David Currie, head of UK investment banking at Investec.
It appears the folks at Party Gaming are full speed ahead on their upcoming IPO, which could hit as early as June, or as late as September. Richard Segal, the chief executive of Party Gaming, said: "We have nothing but the highest praise for Investec. We have decided to go forward with Dresdner because it has the global reach we wanted."
In other Party Gaming news, the soon to be corporate giant named two top UK execs to their board, naming Michael Jackson, (chairman of the software group Sage), Chairman of the Board, and Brian Larcombe, (former chief executive of the 3i Group), Deputy Chairman.
Please visit our online poker room directory to see the best bonuses on the web!