Top poker pro Robert Williamson III to play mobile phone champ in Vegas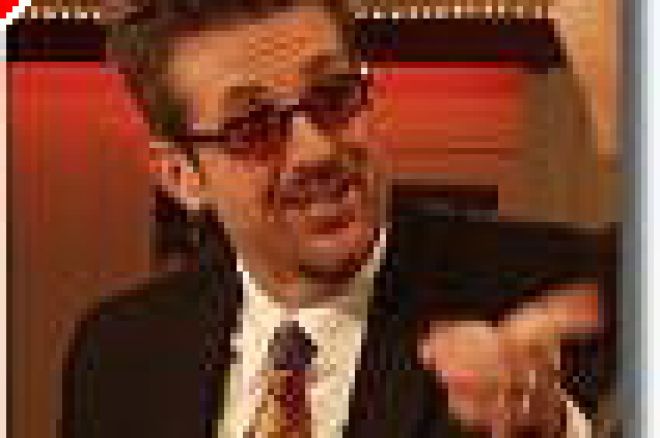 A few months ago, we reported the launch of Infospace's "Hold Em Plus for Prizes". Infospace has recently teamed up with top poker professional Robert Williamson III to make good on the 'prizes' part of the name.
For the next couple months, players can download the Hold Em game on to their cell phone, and play in a series of tournaments leading up to the Grand Final Tournament. The winner of this Grand Final Tournament gets to fly to Las Vegas, and have dinner, and play poker with Williamson, who in addition to being a top player, is also the host of GSN's 'Poker Royale' program.
"With the Hold'em Poker+ for Prizes Mobile Mega Tournament Championship, we're taking one of our most popular games and allowing everyone to compete for a poker player's dream vacation," said Andy Riedel, VP at InfoSpace. "With the skyrocketing popularity of poker and the growing success of our 'For Prizes' Network, we expect this to be one of our largest tournaments ever."
Other prizes include Sony PSP portable game units, and $1,000 Amazon.com gift certificates
The Hold Em Plus game is a little different, as the community cards are dealt first, then players get to select their two hole cards from four choices. Finally, the last two cards are dealt, and the hand is completed. As part of the promotion, Williamson is going to log some time playing on the system.
"Hold'em Poker+ for Prizes is an exciting twist for America's most popular game, Texas Hold 'em" said Williamson "I am proud to launch the Mobile Mega Tournament Championship and I look forward to playing with fans on my cell phone."
The game is available for all Verizon, Alltel, and US Cellular customers.
Ed Note: Did you know that Poker Room also has a mobile poker platform.