Televised Poker at its Best: The NBC Heads up Championship wrap up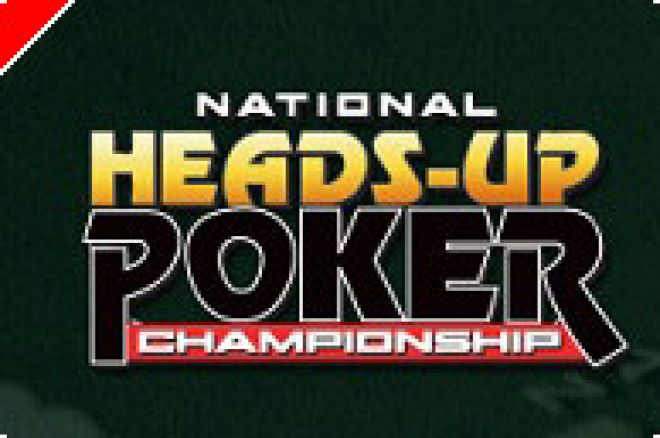 While I certainly don't want to go on too much about the NBC National Heads Up Championship, and what it can mean to the future of televised poker, I did feel it appropriate to write a wrap up of the show. I just finished watching the finals, and while I do think that NBC can improve in many areas of the broadcast, I do think that heads up competition is the future of televised poker.
Granted, you couldn't ask for much more than a Phil Hellmuth vs Jesus Ferguson final, but remember - the field was pretty much hand picked, so in all likelihood, you were going to get a star studded final.
Like him, or hate him...Phil is great TV. The suckouts in this show, and Phil's subsequent meltdowns are compelling, even if it is sometimes difficult to watch. For poker to penetrate the main stream for the long term, we are going to have to have poker be good TV, not just good poker. As mentioned in my article yesterday about the GSN 'Young Bloods' taping, I think we all have to come to a realization that we have to make some concessions to allow poker to be consistently good TV, and this will be good for the game in the long run.
This poker fad will die down at some point. Certainly, poker will for the foreseeable future be ahead of where it was five years ago, but there are no guarantees poker can establish a mainstream foothold and keep that foothold, unless we let TV figure out how to make professional poker (not Celebrity poker) viable on a widespread basis. If this means ½ of the players in a made for TV special are top players, and ½ are just good TV, that's OK with me.
For two years I have heard about how poker will be the next big sport. Until the NBC broadcast, I never really had a vision of how this could happen, and be viable on network TV. While the NBC show had its challenges, I think it showed that heads up poker is the future of televised poker, and this kind of format makes things like professional poker leagues possible, and practical from a network television perspective. Will this be the end of programming like the WPT? Absolutely not, and in fact I think that having poker on network television bodes well for things like the WPT. But, cable is cable, and we all have to realize that until people can figure out how to make poker viable on a network stage, poker will be a niche activity. The NBC Heads Up Poker Challenge went a long way toward achieving that goal, and I for one applaud them for it.
PS - NBC....Less Commercials!!
Ed note: Great heads up Poker matches waiting for you at Party Poker. They have the most players on the web