World Poker Tour - Mirage Poker Showdown - The Final six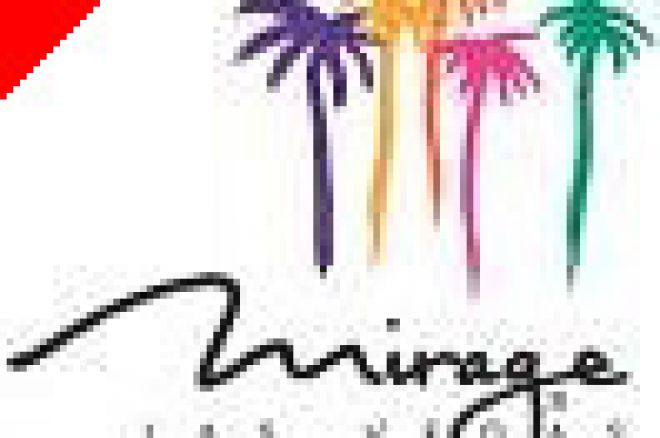 After a long day of poker, we finally have our TV table set for the Mirage Poker Showdown.
The 27 that made the money in this event is not exactly a who's who of poker. Sure, there are many great players on the list, but very few who have broken through, and are super known. In fact, I believe of the 27 people in the money, only two (Ted Forrest and Phil Laak) have any WPT final table experience.
So, it was not the most familiar of faces battling it out for $1.1 million, and some precious camera time. But that didn't mean there wasn't some good poker.
The players fought hard, and indeed we were at the money bubble point of almost an hour. It was ironic that after an hour, two players were knocked out on the same hand, and split the 27th place money. Those two were Phil Laak, and Richard Tatalovich.
The bad beat of the day comes to us on another bubble...The TV bubble. Seven TV hopefuls were left, and when Alan Smurfit put all his chips in with AK of clubs, Thang Pham called with QQ. There was a King on the flop, and it appeared that we would still be at seven, and play on. But there were two more cards to come, and they made a runner runner straight for Pham, and we were at six. Smurfit felt this was not Smurf-tastic, and he could go home now.
So, down to six, the TV people are.
Thang Pham - 1.76 million in chips
Chris Bell - 1.42 mil
Ted Forrest - 1.3 mil
Gene Todd - 763,000
Gavin Smith - 687,000
Mark Ellerbe - 353,000
It will be an interesting final table, as the top three players all have the bottom three covered two to one (about). With it costing about 40,000 chips an orbit, and the blinds about to go up, one would assume we will see much action from the short stacks early. Below are the other money finishers.
7th - Alan Smurfit $76,235
8th - Kevin Fiore $60,988
9th - Stan Schrier $48,790
10th - David Kutcher $36,593
11th - Abe Gray $36,593
12th - Howard Weston $36,593
13th - Ray Faltinsky $30,494
14th - Toto Leonidas $30,494
15th - Bobby Bellande $30,494
16th - Gregg Turk $24,395
17th - Asher Derei $24,395
18th - "Captain" Tom Franklin $24,395
19th - Mike Hahn $18,296
20th - Robert Mizrachi $18,296
21st - [Removed:14] $18,296
22nd - Jimmy Tran $18,296
23rd - Mike Laing $18,296
24th - David Levi $18,296
25th - David Grey $18,296
26th - Thor Hansen $18,296
27th - (tie) Phil Laak $9,148
27th - (tie) Richard Tatalovich $9,148
Ed Note: Want to make 40% on your money? Ultimate Bet are offering Pokernews readers a 40% deposit bonus...check it out.