World Poker Tour - Mirage Poker Showdown - Day Two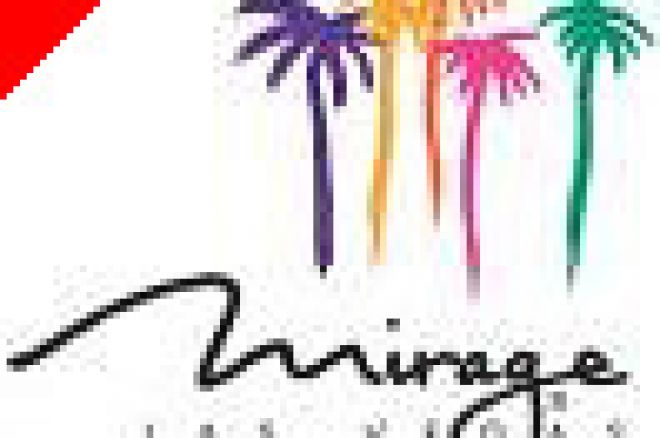 Boy, today could to be a long day. That is all I can think about writing this story. The original design was to play down to 27 players, or the end of level 10. At the end of level 10, they still have 49 players in, and they have to play down to six today for TV. This could make for a long day, but the average stack only has about 35 big blinds, so maybe it won't be that bad.
Day two brought us another action filled day, as over 100 players bit the dust today, and can go about their business, and not be concerned with winning this event. Some of the prominent exits on day two were...Layne Flack, Tobey Maguire, Jennifer Tilley, Paul Phillips, Jesus Ferguson, David Williams, Scott Fischman, Mel Judah, David Pham, Barry Shulman, Huck Seed, and many others.
The big mover today was Gavin Smith, who went from the bottom/middle of the pack to second in chips. Notables with stacks include Toto Leonidas, who is third, and The Unabomber, who is in the top ten. It was not a great day for the Cardplayer Camp, as CEO/pop Barry, who started the day second in chips was out early to some tough luck (quad deuces for his opponent), and son Jeff, who began the day third in chips didn't run much better, and is going to have to stage a big rally to get to the money, and stage a small miracle to make it to the TV table.
You don't win these tournaments without a little luck, and the suckout/bad beat of the day was Robert Mizrachi hitting a runner runner straight to become the chip leader. Robert put his chips in on a flush draw, but was pleasantly surprised when the miracle straight hit.
John Phan had the wild ride of the day, as he started the day as the chip leader, was knocked down to about 20k at one point, and has come all the way back to be 13th in chips entering today.
As mentioned, this should be a long day, and we will see when the madness actually ends. Selected chip counts are below.
Robert Mizrachi 348,000
Gavin Smith 318,600
Toto Leonidas 258,200
Mark Ellerbe 256,800
Kevin Fiori 236,400
Ray Faltinsky 234,800
Phikip Gurion 224,400
Kido Phan 223,500
Phil 'Unabomber' Laak 211,100
John Phan 176,900
Ted Forrest 159,600
'Captain' Tom Franklin 137,100
David Grey 119,300
Kathy Liebert 74,100
David Levi 69,400
David Sklansky 65,000
Thor Hansen 58,700
Jeff Shulman 58,300
Ed Note: The Masters II tournament is coming up at Paradise Poker. The prize pool is guaranteed $1.5 million. Get your piece of it.