Poker on TV: Schedule Announced For ESPN/WSOP Broadcast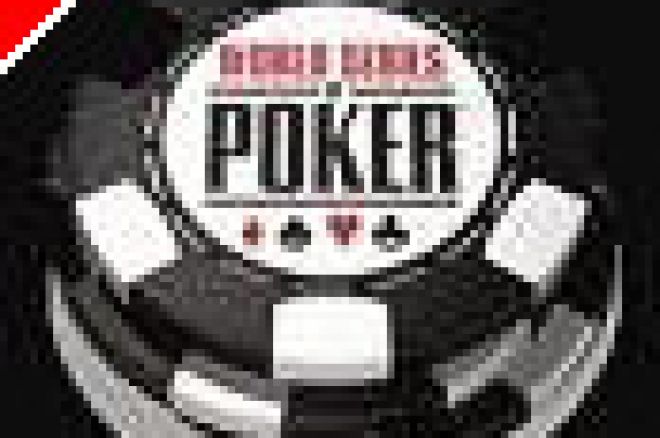 For those of you who might have been wondering, yes, ESPN is going to be broadcasting a boatload of poker. It was one of the reasons for the creation of the World Series of Poker Circuit, with ESPN as the exclusive broadcaster of those events. A schedule has actually been released, so get your calendars and pens ready.
In an interesting move, ESPN and the World Series have chosen to broadcast on Tuesdays at 8 and 9PM (ET) beginning on July 19th with coverage of the WSOP Circuit stop at Harrah's Rio Hotel in Las Vegas. This is interesting because, as many have noticed, the WSOP Circuit stops have, in some cases, nearly collided with World Poker Tour events. It is an interesting choice that ESPN and the WSOP chose to not go up against what will be reruns of past WPT events.
The Rio tournament will be broadcast in a two hour block on the 19th, with the other four tournaments that made up the circuit following in the week's following. Oddly, the Rio tournament was the third of the Circuit, with both the Rincon and Atlantic City events taking place before it. Personally, I would have preferred a linear coverage rather than the jumping around!
Coverage of the 36th Annual World Series of Poker, set to start June 2nd, will take over Tuesday night viewing starting on August 23rd. Unlike last year, when ESPN featured nearly two dozen different tournaments from the 2004 event, this year's coverage is very scaled back. No-Limit is prominently featured throughout the coverage, with Pot Limit (both Texas and Omaha) getting time as well. There is only one Seven Card tour- nament set to be covered (September 20th) and only one Limit event (October 4th) also.
The Main Event, of course, will be getting the bulk of the attention from ESPN. The nine days of play will be shrunken down to broadcast length starting on October 11th. The Final Table and crowning of the World Champion will culminate the first year of the ESPN/WSOP Circuit on November 15th.
There is no word yet on when the Tournament of Champions will be broadcast, simply because it will not be played until the conclusion of the Main Event. Players will continue to earn points toward the 200-person, $2 million freeroll throughout the entirety of the WSOP, so we may see a Christmas present from the folks at the World Series and ESPN.
Now, of course, we will all know who wins the Main Event well before the broadcast dates, but expect the airings to earn huge ratings points for ESPN. Poker is one of the hottest commodities on television nowadays, and when it comes to the World Series, you can only expect history to be made. Be sure to check out the full schedule at worldseriesofpoker.com.
Ed Note: WSOP satellites running daily at Party Poker