Florida Gator Takes College Poker Tournament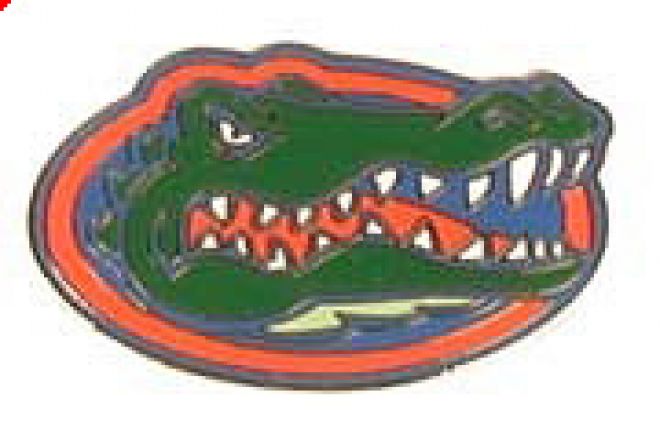 A University of Florida law student became the first champion of Absolute Poker's "Win Your Tuition" freeroll tournament.
The tournament, for all college students, paid off handsomely for its competitors. First prize was full payment of the champion's fall tuition, with a laptop for the runner-up and Apple IPod's for the rest of the final table.
Competing for the first time in an online tournament, 24 year old Derek Dilberian of the University of Florida College of Law was able to conquer the 450 player field to take the title. The New Jersey native is in the top five percent of his class and has been named to the Florida Law Review just this spring. He had been paying his college tuition primarily through a series of college loans and odd jobs. He also is a guitarist and moonlights in a rock band. What time is left, he says, he plays online poker.
Asked what the secret to his success was, Dilberian replied, "I act how strong I am. I don't put on a show." When he was asked further how he defeated the 450 player field, he summed his tournament up in one sentence. "At the beginning, you have to be patient because it all boils down to survival. Then, you analyze your opponent's games."
Garin Gustafson, Vice President of Marketing for Absolute Poker, couldn't be happier about the success of the tournament. "This was an entertaining, no cost way for college students to have fun and compete for a chance to pay for school." He expects the entries for the fall tournament to double the 4,000 players who battled for this semester's championship, adding "We're already registering players for this November. After all, how many opportunities do you get to win tuition through playing free poker games?"
Providence College's Tim Mannion was the second place finisher in the event and will have the use of a new laptop computer come the fall semester, and the other final table finishers walked away with IPod's for their efforts. Expect the battle to rage again in the fall as the Absolute Poker "Win Your Tuition" Tournament warms up again!
Want to host your own private online tournament? Poker Stars make it easy