Own A Piece Of The World Poker Tour Championship.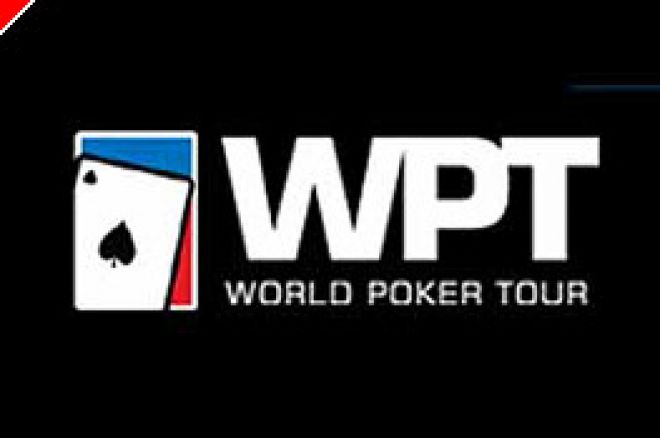 The third annual World Poker Tour Championship has now come and gone (is it really just a month ago that it happened?) and there is a great opportunity to not only get a piece of the (until the World Series Main Event) richest poker tournament of all time, but to help out a charitable cause as well.
Starting June 30, poker aficionados can head to the online auction site eBay, where official memorabilia from the WPT is being offered. Bidding for the wide array of items will go on until July 7th, and all proceeds raised from the items auctioned off will go to benefit the Elizabeth Glazer Pediatric AIDS Foundation.
Some of the items that are being offered are priceless, to say the least. The Final Hand of the 2004 WPT Championship has been framed in its entirety, from the hole cards to the board. Along with the action of the Final Hand, signed photos from runner-up Paul Maxfield and 2004 WPT Champion Tuan Le are included as well. This is an item that will be the prize of the bunch, to say the least.
Another item that should bring a hurricane of bidding are chips that were signed by the entirety of the Final Table, which included Phil Ivey, Rob Hollink, current CardPlayer Magazine Player of the Year leader John Phan, Hasan Habib, Maxfield and Le. The felt the sextet played on is up for auction as well, autographed by Maxfield and Le.
Finally, there are cards that have been signed by the 2004 WPT Player of the Year, Daniel Negreanu (only the four Aces are up there for auction), WPT announcers Mike Sexton and Vince Van Patten (two Kings each), the now off to greener pastures Shana Hiatt (of course, the four Queens) and Antonio Esfandiari (benefiting "The Magician", he gets two Jokers).
All of the items will be available for a week for bids, and it is fantastic to see the World Poker Tour stepping into the philanthropic arena. I have always said that poker could learn from what golf does with its tour. The PGA is renown for its charitable causes at each stop the tour makes, and poker could do well to do the same with its major tournaments.
Head on over to eBay and open up the wallets for a great cause (the foundation was started by actor Paul Michael Glazer, after the death of his wife from AIDS from a tainted blood transfusion she received in childbirth) and maybe you can score some priceless memories from the 2004 World Poker Tour's third season!