Party Poker IPO finally a go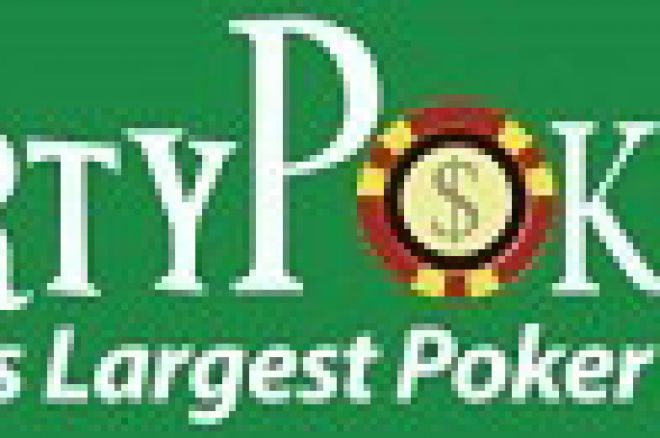 In a move long expected, Party Gaming announced its intent to float an Initial Public Offering of some of its shares on the London stock exchange. The float will be the largest the exchange has seen in nearly four years.
In a change to earlier statements, it appears Party will only float about 23% of the company, leaving 77% in the hands of the founders and original stockholders. Sources near the deal say the valuation of the float will be somewhere around $1.8 Billion US, leaving the full valuation of the company at just under $8 billion dollars.
The pricing of the IPO should occur on June 27th, and the company will not create any new shares, simply float some of the shares already held by existing shareholders.
Party said its revenues for the first quarter of 2005 were $222 million, which is up 93 percent from the same period in 2004. Also, the operating profit was $128 million, up 81% from the same period a year earlier.
"If you go to a land-based casino people don't want to play poker in an empty card room, people want to play where the action is," Richard Segal, Party Gaming chief executive, said.
Segal said most of the funds generated from the IPO would be used as a war chest for acquisitions.
"This is a young business in a young industry that is highly fragmented, and consolidation is inevitable," Segal said.
"In terms of opportunities, we would look at any companies involved in online gaming, and particularly those areas we are already involved in," Segal said, adding that it would also look at companies that drive traffic to its site.
A recent study by top gaming industry consultants Christiansen Capital said that it expects online gaming revenues to jump to over $22 billion by 2009. This would represent compounded average growth of 22% a year over the next five years. Clearly, this is still a business in its young growth phase, but Segal feels the heat from increased competition, and the subsequent rise in marketing costs.
"Competition among operators has intensified and I'm sure will intensify going forward, but we are well positioned and have got some competitive advantages," Segal said
Party Poker are the biggest room out there. You should be playing there.