Legends of Poker - Hans "Tuna" Lund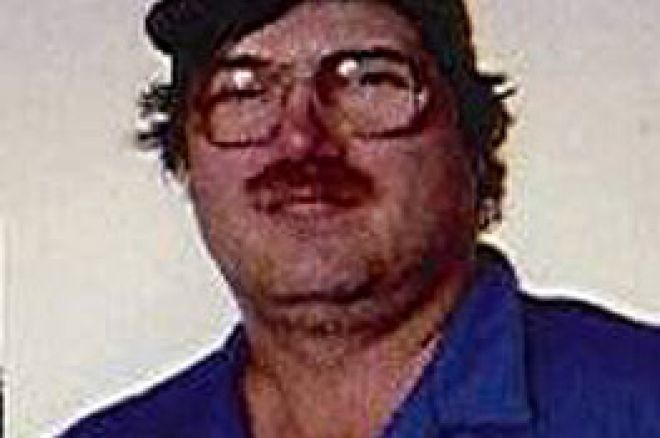 It's February of 1979 and I'm pushing my '69 Camaro down Interstate 80 towards Reno, home of free drinks, 69-cent breakfasts, and plenty of gambling. I'm all of 20, but I've been playing poker for a few years with my buddies, and I figure the time is ripe to start winning money from "real" players.
I park in the Harolds Club parking lot, next to a snow bank, worry momentarily about the hissing sound coming from under the hood of my car, zip-up my jacket and head past the Palace Club and into Harolds, where I stand transfixed. Mesmerized by the bright lights and sounds, I blink twice before moving forward - towards the hundreds of slot machines being played, and the continuous clanking of coins being won.. I'm in heaven!
I gobble down a quick breakfast, leaving a dollar on the table to cover my bill, knowing the waitress will appreciate the 28-cent tip. I'm in the big time, and the poker room is calling. Stud games, hold-em, mostly $1-3 spread limit, but that's alright, I've got $120 to bust these guys with, and I see my first victim: a big guy with thick glasses. It's snowing outside, and he's wearing only a tee shirt. I'm ready to show him some moves.
So confident am I that I walk right up to the table, and learn that what I am witnessing is actually the "Beat Maverick Poker Tournament." This two-day event has TV's Jack Kelly (of the old Maverick show) there to take on the eight finalists, and the big guy, one Hans "Tuna" Lund, only has a few hundred in his stack, so he'll be busted pretty soon. I give him a sneer, but he doesn't notice.
While I'm on the rail, Tuna manages to push his tiny stack into a win at the final table, and he then sits with a contented smile as they hand over stacks of bills to him. I learn that it's $7,000, and I stop sneering.
I also learn that he has already won a gold bracelet at the World Series of Poker at the age of 27, the year before. A bracelet, and a nice $47,000 payday. Lesson learned. Don't try to read a book by its cover, even if the cover is a six-foot five guy who looks like he just walked off the farm in Carson City.
Next lesson: Don't play six-card stud at Harrah's if you have only played seven-card stud before. I look at the $14 I have left to my name and decide to head back to Lake Tahoe, where I'll have to pay 89-cents for a breakfast at Barney's Club. They say losing is an acquired taste. I hope never to acquire it.
Things are looking up for me as I think about all that cash Tuna won, while pushing my own tournament winnings into the tens of dollars (plus a dinner show to see the Captain and Tennille).
Over the next few years I drifted back and forth from college to poker, almost always in Reno, and I ran into Tuna several times. He played regularly at Harrah's, where most of the tournaments were, and I never failed to learn something from him when we were at the same table. Unfortunately, I hadn't learned enough to know a good offer when I heard one, but a few players kicked in $200 each and Tuna put up the rest for a satellite to the Super Bowl of Poker. He won, and later played in the $10,000 main event.
There were very few "soft spots" in the 1983 Super Bowl of Poker, and the multi-event tournament drew players like Gabe Kaplan (who took second in ace-to-five), Billy Baxter, Perry Green, Bobby Baldwin, Roy Cooke, Jack McClelland, Al J. Either, Mickey Appleman, Jr. Whited, and "Treetop" Jack Straus. In fact, it was Straus who faced Tuna when the $10,000 event had dwindled down to just the final two.
As in other tournaments, Straus was aggressive, often riding the rollercoaster of coin-flips and seeing his bankroll ebb and flow, but he had the big stack when the final table started. Tuna, on the other hand, pushed and bullied his way to the final table, often stealing blinds and moving all-in against weak bets. Treetop and Tuna battled it out until late in the evening, and eventually Tuna took the last of Straus' chips on a two-pair hand, winning a huge chunk of the $550,000 prize pool. He distributes part of his winnings (about $25,000 each as I remember) to the guys who put up $200 each for the satellite. Another lesson learned: bet on, not against, Tuna.
Hans continued playing tournaments in Las Vegas and Reno, and collected a good share of the many video poker payoffs in the Reno area. Always on the lookout for an overlay, Tuna was more than happy to play progressive video poker machines, or have others (read: teams) play for him. In the Reno area, Tuna was always an easy-going guy, whether he was playing a $22-buy in tournament, or heading to Vegas to play a main event.
Over the years, Tuna has amassed over $900,000 in total earnings at the WSOP. He has two championship bracelets, and took third place in the 1992 event. However, it is the 1990 main event that sticks in my mind. Much like Bobby Hoff, who lost to Hal Fowler in the 1979 championship when his pocket aces were cracked by 7-6, Tuna held the lead when heads up at the final table and looked to be on his way to a win.
A monster hand came up when Mansour Matloubi found pocket tens and raised $75,000. Tuna called with ace-nice, flopped a pair of nines, and matched Mansour's all-in bet. An ace hit the turn, giving Tuna two pair, but the river ten tripped up Mansour's hand, and Tuna's chance for another bracelet. Over the next several hours, Tuna managed to pull almost even (chip-wise) with Mansour, but in the end, Tuna settled for second place and a paycheck of $334,000.
In the mid 1990's, Tuna was home, taking care of his two children, but the call of poker was still strong. He played a little in Reno, kept abreast of any video machines with an overlay (no longer progressives, but certain deuces-wild videos), and stopped by the Atlantis Casino to enjoy the buffet. At the time, he seemed in a bit of turmoil, slightly sad, but determined to raise his children, and that's just what he's been doing.
Fortunately for the poker world, Tuna's kids are older now, and he can make it to some tournaments. In fact, Tuna picked up where he left off, using an aggressive, thoughtful style to win money in several events, including the World Poker Finals, Foxwoods, and now the Professional Poker Tour at Bay 101.
I wish Tuna the best of luck, and remind everybody not to be fooled by his country boy looks or demeanor. Tuna is no fish.
Ed Note: Don't be a fish. Guaranteed $30,000 tourney every night at Pacific Poker