The Poker world gets charitable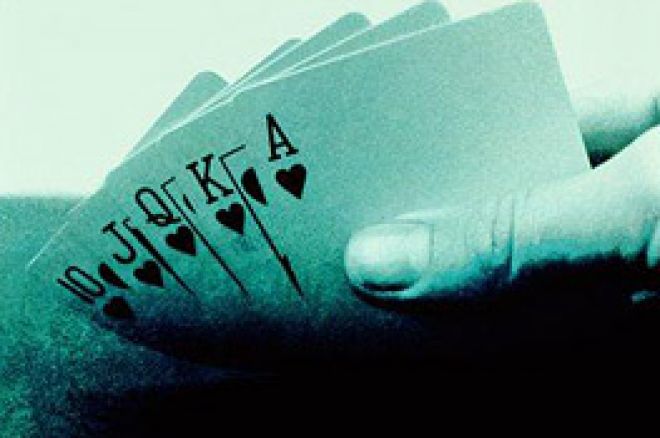 Often charity and kindness are valued qualities. These traits are admired by people throughout society. This also rings true for the world of poker. With an estimated 55 million people playing poker in the United States alone, players are continuing to show that they can make a difference in the lives of others.
Some players are making an impact on an individual scale. Several world class players donate some of their winnings to charities. The most recognizable charity benefactor is Barry Greenstein. He has donated over $1.4 million of his tournament winnings to Children, Inc., a child sponsorship program that helps provide food, clothing, and educational needs for children living in poverty.
Other professional players are trying different ways to use poker and their star status to help raise money for good causes. In April, Chris "Jesus" Ferguson and Phil Gordon participated in the "Capitol Hill Texas Hold'em Poker Tournament," in Washington D.C. The event featured top politicians gaming it with these two stars of poker. The night of play benefited the Cancer Research and Prevention Foundation.
In early May, two of poker's most recognizable faces, Daniel Negreanu and Erick Lindgren participated in the inaugural International Poker Tour's Texas Hold'em Charity Poker Tournament. The proceeds were donated to the Cabbagetown Youth Center (CYC) and to the family of Livette Moore, a mother of four who was murdered.
Even the World Poker Tour helped to sponsor a Texas Hold'em Poker Tournament at Santa Anita Park in Southern California. The event raised money to benefit Local Athletes of Special Olympics.
It's not just professionals who are making a difference. Local communities of poker players are banding together to raise much-needed funds. A great example of this type of collaboration is the upcoming, No-Limit Texas Hold'em Poker Tournament fundraiser being held on Saturday June 25, at the Iowa State Fairgrounds. The winner gets a chance to play at the 2006 World Series of Poker and the proceeds go to Special Olympics Iowa.
As reported previously in Pokernews.com, not all charitable poker functions have gone off without a hitch. Recently, famed poker brat Phil Hellmuth, often known for his controversial antics and amazing play, was once again draped in drama because of The Phil Hellmuth Poker Challenge.
The ritzy $500 per head event was to feature a Hold'em tournament with Phil, an open bar, and a live band. Proceeds were expected to raise nearly $300,000 with the profit going to the Susan G. Komen Breast Cancer Foundation, one of the United States' best known charities.
However, the event never happened. Houston police and the district attorney considered the tournament a violation of Texas law, causing many of the organizers to bail out to avoid embarrassment.
Situations similar to the Hellmuth event have caused confusion among lawmakers and politicians leaving the government, both at a state and federal level, to struggle with questions about how to deal with poker events. The biggest concern for the government appears to be misuse of tournament profits for personal gain by people who throw these events.
The government's actions against charity events has created a political quagmire.
Ultimately, politicians love to get positive publicity for the states they represent and their many constituents are clamoring for these events. But it is common knowledge that politicians have to deal with the pressures of anti-poker organizations, such as family-value groups, religious advocates, and other politicians who are simply looking to use anti-gambling laws to further their own political agendas.
One possible path for the government to take follows the new charity poker law that passed its first test in Maine on June 8th. Receiving approval from an overwhelming majority of House members, the new law allows groups to hold charity fundraisers six times a year. The bill has one more hurdle to leap-it must be signed into law by the governor.
According to the new proposed law, a charity tournament's entry fees will be capped at $100 per person and only a 100 people may play at an event. Charities stand to make a little under $10,000 per event. With six events a year, this totals nearly $60,000 in donations made to a needy organization-money that would be otherwise not be available to these worthy causes.
Unlike the Texas law, in which the authorities work against event holders and players, the Maine bill works with state police to ensure legitimacy of the tournaments. Organizations must apply for a license that is only available once every two months and 75 percent of all profits must go to charities.
Considering the scope of poker's growing success and its more recent acceptance into mainstream American culture and business, one would hope that the days of Texas-style laws that prohibit charity events will soon be over. Hopefully it will not be long before states across the country allow everyone, not just pros, to help others by playing a game they love.