A True Online Poker Championship?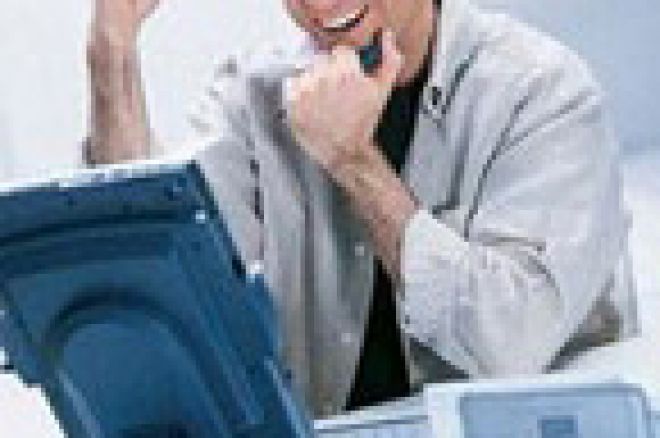 It has been something that has been discussed since the inception of online poker. Why not get together the best the online world has to offer and have them battle it out for a true online championship? Many have had the idea, but it has had trouble getting off the ground because of the (naturally) competitive nature of the online game today (although there are some who would say the World Series has become that combat ground, with the number of online qualifiers!). Add into that the logistical nightmare that it would have been, especially in the early online days, and it has never come to pass...until now.
It was announced Friday that the first Online Series of Poker (OSOP) will be conducted beginning in June. The lineup of sites that have joined together for this first ever series of tournaments is quite impressive, with industry leader PartyPoker, UltimateBet, PokerRoom, Absolute Poker and Golden Palace Poker each signing on to conduct two online tournaments that will make up the ten event schedule. There will be two levels of buy-ins, $100 + $9 and $250 + $20, but no word at this time whether players would be able to get in via the ever popular route of satellites.
Any player who is eligible to play at the sites is encouraged to play in as many of the events as they want. The winner of each tournament, in addition to picking up the top prize from the tournament, will also earn a seat, hotel, travel and meal expenses to the live championship event, to be conducted at the Trump Taj Mahal Casino and Resort in Atlantic City, NJ on October 8th. There will be $100,000 up for grabs in that one table Sit and Go, with the eventual champion taking down the top prize of $30,000 and tenth place picking up a cool $5,000.
There will also be a fight for "Player Of The Tournament", so to speak. For all players who register at the OSOP website (onlineseriesofpoker.com), points will be compiled for a OSOP Leaderboard. There will be some decent money to be made there as well for those who compile points through the ten events, with the top six money leaders from the entire event receiving cash prizes from $3,000 to $500.
There have been other efforts to do something along these lines, but they have never come to fruition. If successful, this could be the beginning of perhaps a Online Poker Tour (and don't believe that someone isn't thinking of this already). It should be worth the look to see just how they do with the first Online Series of Poker.
For more information on the Series, be sure to visit the official website at onlineseriesofpoker.com!
[I]Ed Note: Begin to qualify for this event at [URL="/online-poker/"]Poker Room[/URL] today