Celebrities Set For Poker Lifestyle Event In London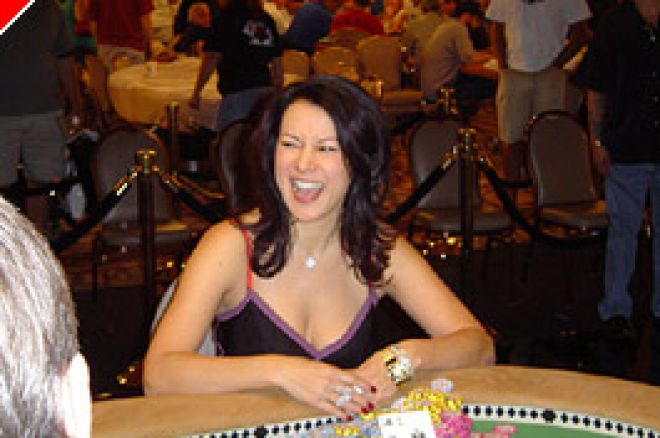 The World Poker Exchange believes in the spirit of international competition, especially at the 2005 London Open. Recently named as the host of the Olympics, London is the perfect place to host this international field of glamorous film and television stars, musicians, athletes, and world-class poker professionals.
If celebrity turnout is any kind of indicator of the tournament's success, then the London Open is already a smash. With commitments from celewbrities such as Peter Facinelli (The Scorpion King, Six Feet Under), Jennie Garth (What I Like About You, Beverly Hills 90210), Willie Garson (Sex in The City), Nicholas Gonzalez (The O.C.), Richard Kind (Mad About You, Spin City), Mimi Rogers, (Stone Cold, Austin Powers: International Man of Mystery), and recent additions World Series of Poker-bracelet winner Jenifer Tilly and John McCririck (2005 Celebrity Big Brother), the tournament will glow with star power.
The 2005 London Open looks to be one of Europe's hottest poker tickets. The exclusive $10,000 buy-in, lifestyle/poker event is more than just a tournament with a guaranteed $2 million prize pool. From August 3-6, players will be treated to a host of special events that guarantee to make this event a memorable experience.
Players get to attend a private concert, a $100,000 charity tournament, a VIP reception with the pop-phenoms and Grammy-winning band, Dirty Vegas, dance club queen Grace Jones, and DJs Guy Preston and Jason Moore. Also awaiting players is an evening trip to Kensington Palace for a private tour, backstage passes for the hit show, The Producers, a champagne reception in the Millennium Wheel, a private tour of the Saatchi gallery, and a Savile Row custom tailor tour.
The first-of-its-kind event has a link to London's history with its venue, the Old Billingsgate Market. The Market is a 19th century landmark that sits along the famous River Thames and is known for its long-standing tradition and spectacular views of the Tower Bridge, London Bridge, and the South Bank.
According to World Poker Exchange CEO Haden Ware, the tournament is more than your average "big buy-in" tournament. "By including the impressive array of exclusive, non-poker activities for the players and their guests, the world Poker Exchange London Open marks a new era in gaming and truly make the London Open a lifestyle tournament. Not only do we envision the London Open to become a perennial event that will be part of the professional circuit for years to come, but a unique holiday opportunity for the player's loved ones to also share," he said.
World-renowned London Open tournament director Matt Savage agreed on the glowing future of concept-based tournament and the success of the London Open. "Destination poker tournaments such as this signature World Poker Exchange competition are the future of this game. Europe is experiencing a huge boom in interest and play, both on-line and off. My involvement is especially exciting as World Poker Exchange is both bringing poker to the center of this continent and establishing a more sophisticated expectation with players in the global poker area," said Savage.
Ed Note: Paradise Poker are gearing up for the Masters III tournament, which will have a prize pool of over $1,000,000