Gaming Corp To Enter Online Poker Arena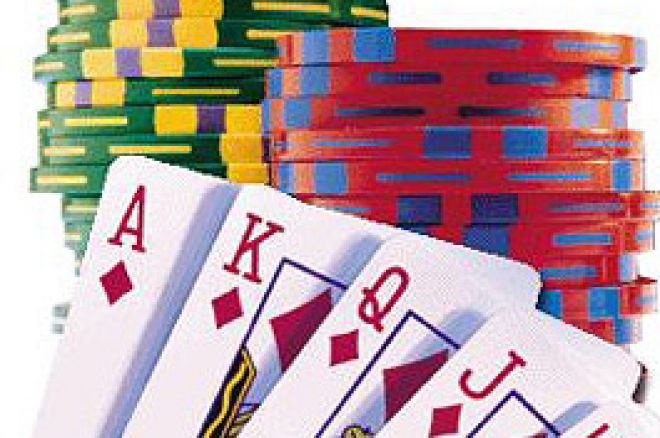 With the poker market reaching global proportions, companies are scrambling to find ways to access different international markets and strengthen their hold on the lucrative poker business.
While the rest of the poker world looks for new directions and ways in which to expand, Ongame's PokerNetwork continues to lead the charge with its recent licensing agreement with the U.K.'s number one gaming portal, Gaming Corporation (Gaming Corp).
PokerNetwork is the world's third largest online poker network and features partners like PokerRoom.com. It provides its exclusive partners with a pool of over 5 million players worldwide, allowing each company to retain ownership of its player database and earn commission throughout a player's lifetime.
A feature that separates PokerNetwork from similar companies is its ability to offer multiplayer poker for mobile phones as well as Java-based no-down-load-required poker software. In addition, it also provides downloadable clients for Windows as well.
The terms of the agreement look to benefit both companies. "We are delighted to have signed this deal with Gamin Corp, a partner in which we see great potential. We are confident that this partnership will generate significant revenues for both companies," said Ongame's vice president and chief administration officer, Karl Magnusson.
In the agreement, PokerNetwork will provide fully customized software that will help Gaming Corp offer its rapidly growing database of players, a top-of-the-line poker application that can be accessed via online or by mobile phones.
The agreement further cements Gaming Corp's position in the U.K. gaming industry. Gaming Corp is regarded as the U.K.'s top gaming portal and owns sites, gambling.com and casino.co.uk. Through the agreement, Gaming Corp will further expand its size and profitability by opening its doors to online poker.
Gaming Corp expects that with top-of-the line software and heavily populated tables offered by PokerNetwork, it won't be long before Gaming Corp's poker site becomes one of the world's largest and most profitable sites.
"This is a key deal for Gaming Corp; we will be able to offer our extensive customer database multi-player poker that can be accessed on the internet or via a normal mobile handset. Mobile players simply log on to a live poker table in the same way they do online, joining thousands of simultaneous players competing from the internet or mobile device," said Gaming Corp chief executive, Justin Drumond.
It is speculated that Gaming Corp's service via will launch in September.
There's no speculation about it: The biggest tournaments are at Party Poker