"Lucky You" Featuring Poker Professionals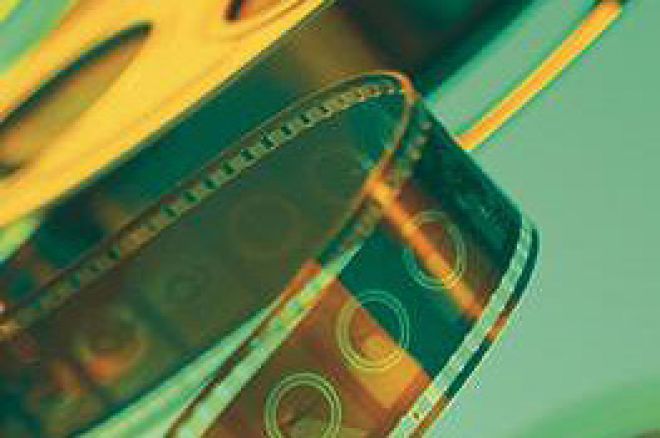 The Warner Brothers movie "Lucky You" is set to hit the screens in the spring of 2006. Featuring Robert Duval (too many classic film roles to mention), Eric Bana ("Troy") and Drew Barrymore ("Charlie's Angels", among others), it is the story of a professional poker player (Bana) who learns about life from a lounge singer (Barrymore) as he clashes on the felt against his estranged father (Duval) in Las Vegas in 2003 at the World Series of Poker.
If the story doesn't grab your attention, then the field of actual poker players that are lining up to take part in the film might. Over two dozen professionals will either play themselves in the production or play a fictional role in the film. The list of professionals would make up a great tournament on their own and will add a level of realism that hasn't been seen in a poker movie before. The list of players includes Jack Binion, Doyle Brunson, Johnny Chan, Hoyt Corkins, Eli Elerza, Antonio Esfandiari, Sam Farha, Maureen Feduniak, Chris Ferguson, Ted Forrest, Phil Hellmuth, Chau Giang, Barry Greenstein, Jennifer Harman, Dan Harrington, John Hennigan, Karina Jett, John Juanda, Jason Lester, Erick Lindgren, Minh Ly, Mike Matasow, Daniel Negreanu, David Oppenheim, Max Pescatori, Matt Savage, Erik Seidel, Huck Seed, Mimi Tran, Cyndy Violette, Marsha Waggoner and Robert Williamson III. In addition to working on the movie, Doyle Brunson, Jason Lester and Matt Savage also served as consultants on the film.
The movie is also faithfully recreating the poker rooms that are featured in the movie, including the Bellagio, Binion's and the Alladin. For some of the scenes in the film, the actual rooms were used and, for other filming, the actors had a perfect replica of Benny's Bullpen (the high stakes room at Binion's) and the Bellagio poker room as well.
After seeing the set of the Bellagio, Daniel Negreanu was amazed. "This just blows me away! It's very strange and surreal to see this. It's like this is the exact Bellagio poker room." That particular set will be used to have Duval and Bana in a "Big Game" type setting with professionals Sam Farha, Barry Greenstein, Chau Giang, Minh Ly, Ted Forrest and Erick Lindgren. Lindgren himself was amazed with the depiction of "Benny's Bullpen" from Binion's, remarking, "Unbelievable! This movie is going to be great simply because of the authenticity of everything."
Jason Lester, who finished fourth in the actual 2003 World Series and is serving as a consultant on the film, echoed Lindgren's sentiments. "This movie is getting it right. I can't recall any movie ever really showing high stakes gambling in such an authentic manner. Having real poker players makes it more realistic, and that's so important for any kind of gambling movie."
Curtis Hanson (who has brought us "L. A. Confidential" and "8 Mile") directed the film from an original screenplay that he wrote along with Academy Award winning screenwriter Eric Roth ("Forrest Gump", "Ali" and "The Insider"). Hanson was especially concerned that the film would seem fake and went to great lengths to make the film as authentic as possible. "With millions of people watching poker weekly on television, it was important to capture the authenticity of the game and its players," said Hanson. "To that end, the poker tables in 'Lucky You' are primarily populated by poker players, not actors pretending to be poker players. Our stars trained for months in order to convincingly play side by side with top poker professionals cast in fictional roles."
"Lucky You" is in post production at Warner Brothers, according to the movie insider imdb.com. "Lucky You" may be a present that all poker players will enjoy, a movie about poker that actually satisfies poker fans worldwide!
Ed Note: Play with Gus Hansen, Tony G, and Erik123 every day at Pokerchamps.