Metal Gods Play the Poker Chord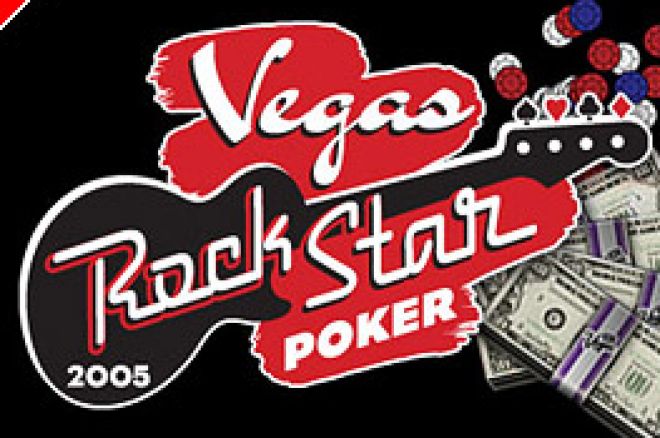 Las Vegas is known for its eccentricities. People from all walks of life come to take a chance with lady luck. Movie and television celebrities are no exception. All of the glitz and glamour that surrounds them when they play at a tournament makes for great publicity and as several networks have found out, great television, helping to propel poker to the forefront of America's sporting landscape.
One of the arenas that has failed to bring an all-star line-up to the poker table has been the rock music industry, but this is about to change with the announcement of the 2nd annual Vegas Rock Star Poker Tournament.
Don't expect to see Michael Bolton or Kenny G hitting the flush though. This year's tournament features some of the music industry's hardcore rock stars. Led by metal stars like Kiss's Gene Simmons, former Jane's Addiction and Red Hot Chili Pepper, Dave Navarro, and Alice in Chains front-man, Jerry Cantrell, it was only a matter of time before a fusion of heavy metal and poker came to fruition. This type of tournament is further proof of the diversification of the poker community and its growing popularity.
Sponsored by the Las Vegas Convention and Visitors Authority (LVCVA), music industry giant, Clear Channel Entertainment Properties, and new sponsors for this year's event, Albertson's and Michelob Amber Bock, the tournament is sure to satisfy a growing poker contingency that appears to be getting younger and younger.
The Vegas Rock Star Poker Tournament is set to run from August 25-27 at the Palms Casino Resort featuring a $10,000 top prize and the promise to provide its share of excitement for its players. The weekend starts off with a pre-game tutorial from one of poker's best players and host of Celebrity Poker Showdown, Phil Gordon. Players then have a private meet-and-greet session with the rock stars. After the tournament all players will attend an exclusive after-party in the infamous Real World Suite at the Palms, a 2,900 square-foot, three-bedroom suite which has become one of the more cherished high-roller suites in Las Vegas.
In order to qualify for the one of the 24 available spots, players must either win a spot via several different ways. The first is to win one of the radio station promotions taking place in New York, Chicago, Phoenix, Los Angeles and San Francisco. Players can also win by registering at the tournament's official Web site, vegasrockstarpoker.com, or by winning one of Albertsons or Michelob Amber Bock's contests.
Clear Channel feels that this type of tournament is a lock for success. "The first Vegas Rock Star Poker tournament delivered exceptional excitement and results for Vegas. We are looking forward to the return of this year's highly anticipated event with not only a superb artist combination of Gene Simmons, Dave Navarro, and Jerry Cantrell, but we're further legitimizing the reputation of this event with the inclusion of renowned poker expert Phil Gordon," said Clear Channel Entertainment president, Bruce Eskowitz.
And if meeting the rock stars and $10,000 isn't enough to get players interested, footage from the tournament will be featured in Simmons' fall A & E television special, Family Jewels.
Ed note: Party Poker have multiple tables available at every limit, 24 hours a day.