Moneymaker Teams Up With Playboy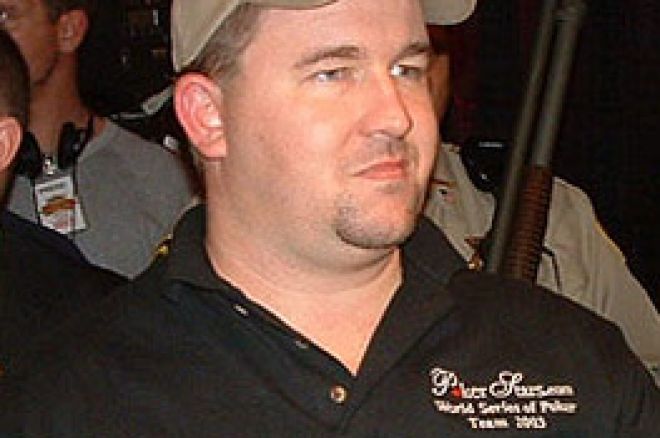 Chris Moneymaker has been able to parlay his World Championship from the 2003 World Series of Poker into a new, and lucrative, career. The former accountant used his $2.5 million payday from winning in 2003 into a career as a pitchman for PokerStars, a niche in made for television poker tournaments (GSN's "Poker Royale: Battle Of The Sexes", among others), and a somewhat successful life as a tournament poker player.
One of the business ventures he started is Moneymaker Gaming, which offers collectibles, poker chips and other gambling related accessories. He has been able to procure exclusive contracts with Death Row Records, FHM model Vida Guerra and several NASCAR drivers such as Jeff Gordon and Jimmie Johnson.
Now Moneymaker Gaming can add another feather to their cap. It was announced this week that Playboy Enterprises and Moneymaker Gaming have teamed to create merchandise branded with that special Playboy touch. The collection will run across the board from collectible poker chip sets to tables and other such memorabilia.
"Poker is a logical brand extension for Playboy, and Moneymaker Gaming is a natural partner," remarked Sarah Haney, Director of Entertainment Licensing for Playboy Enterprises. "Chris' overnight success reflects the aspirational Playboy lifestyle and Playboy Poker offers both amateur and professional an opportunity to partake in the good life."
"Poker and Playboy go hand in hand," Moneymaker stated. "It's a match made in Las Vegas heaven, and I am proud to bring the two together. We're committed to making Playboy a dominant player at the poker table."
The new combination will feature some of their products at the World Series of Poker lifestyle show, running during the play of the Main Event and at MAGIC Las Vegas in August. People who want to purchase the products will be able to get them at PlayboyStore.com, MoneymakerGaming.com and at the Playboy Concept boutique in Las Vegas.
To be honest, I am surprised that Playboy hasn't struck on this yet. It does seem to be a natural fit. Score more points for Chris Moneymaker and Moneymaker Gaming for bringing it all together and give more kudos to Moneymaker as a businessman for getting the most out of his World Series Main Event championship!
Ed Note: Chris Moneymaker endorses Poker Stars find out why