Negreanu's new Poker game taps MTV as partner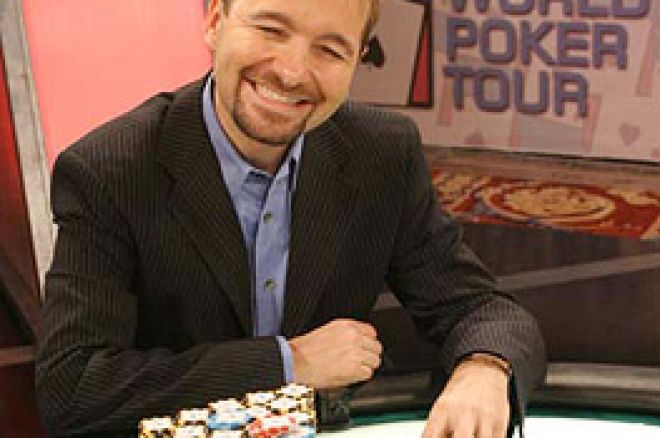 Recently MTV and MTV Games announced it has reached a deal with Myelin Media, the publisher of STACKED, a Texas Hold'em video game scheduled for release in the fall of 2005. The two companies will join forces with one of the game's top stars, Daniel Negreanu, to bring poker to the MTV audience.
STACKED already looks like a safe bet for the two companies. It is the first video game to bring one of the world's most sophisticated poker Artificial Intelligence (AI) systems to the public. STACKED utilizes, "Poki" Artificial Intelligence, a state-of-the-art evolving system that constantly adapts to a players playing style in real-time.
In addition to the AI, it features in-game video and voice tutorials, instruction, strategy, and years of poker insight from Negreanu, Card Player's 2004 Player of the Year.
"STACKED and MTV are a great fit. I've been a huge MTV junkie for years because they bring the latest, emerging trends to the public. Stacked is what's hot in poker right now and we are extremely excited to take this phenomenon to the masses," said Negreanu.
The unique partnership between MTV and Myelin Media will work together to deliver the high-paced action and intense experience of poker to the MTV audience through on-air, online, mobile, and other platforms, as well as developing programming based on the STACKED brand to air around the time of the game's release.
According to MTV Networks Music and LOGO Enterprise Group executive vice president Jeff Yapp, "This unparralled alliance for Myelin Media's STACKED with Daniel Negreanu represents a complete evolution in the world of poker and represents another exciting addition to the MTV Games family."
"With the popularity of Texas Hold'em as the hottest poker game of choice amongst celebrities, atheletes, hardcore and casual players alike, we are looking forward to brining this new, fun, and technically brilliant experience of poker, video games, and some of the world's top professional poker players to our extremely savy audience via various broadcast platforms across the MTV networks including MTV, MTV2, mtvU, and much more," Yapp said.
In addition to Negreanu, STACKED features poker pros Evelyn Ng, Erick Lindgren, Jenifer Harmon, David Williams, Josh Arieh, and Carlos Mortenson.
If the star power involved in the game and the AI isn't enough, STACKED will feature its own multi-table tournament system called "Stacked Masters" and will hold official STACKED sanctioned online tournaments through MTV.com.
This looks to be a match made in poker heaven, but one can't help but wonder what poker will be like when the next generation of players start dropping royal flushes.