Phil Gordon To Host Charity Poker Event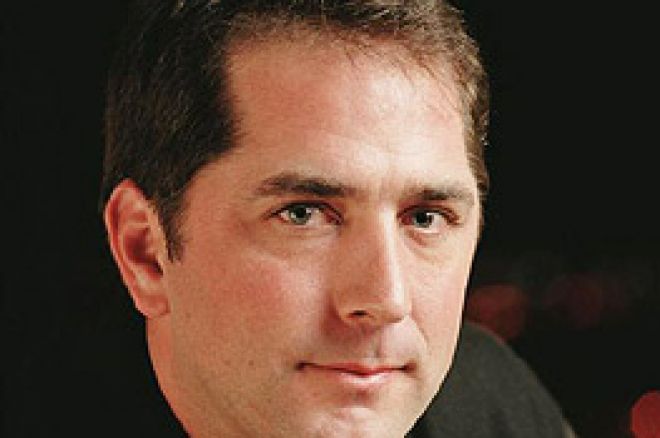 One of the things that poker has attempted to do during its current popularity is to use the game to raise funds for charitable causes. Phil Hellmuth has attempted to do that with some of his charity work and Clonie Gowen has also lent her name and presence to promote fundraising for United Cerebral Palsy. Of course, it is legend in the tournament poker world that the monies that Barry Greenstein makes from tournament play are all donated to charity, including his favorite, Children, Inc.
Phil Gordon is another that has used his poker playing prowess to raise money for cancer research. In fact, Gordon is on the Board of Directors for the Cancer Research and Prevention Foundation. Poker players and many others have pledged to give one percent of their tournament winnings to this organization through Phil's "Put A Bad Beat On Cancer". It is a fundraising drive that has the support of Team Full Tilt (of which Phil is a part of) and many other professionals throughout the rest of their careers, not just through this World Series of Poker.
Gordon is now stepping over to the East Coast to help poker give back to several charitable organizations. Next Shift Enterprises, LLC, a multi-venture business owned and operated by current and former professional hockey players, has announced that Phil will be the "poker host" for their "Pucks, Putters and Poker" festivities being held at Foxwoods Resort Casino in Connecticut.
"Pucks, Putters and Poker" will be a weeklong series of charitable events held from July 25-31. It will bring together the greatest names from the sporting world, celebrities and poker professionals to meet and compete against business people, casual fans and poker aficionados. The gathering will definitely be fun, competitive, exciting and, above all else, philanthropic.
Four charities will benefit from the events at Foxwoods. The Michael J. Fox Foundation for Parkinson's Research, the Carson Kolzig Foundation (named for Washington Capitals goaltender Olaf Kolzig's son, Carson, who has autism), the Garth Brooks Teammates for Kids Foundation and the Cancer Research and Prevention Foundation will be the recipients of the funds raised during this extraordinary week of philanthropy.
"Phil has shown he will go the extra mile to raise funds and awareness for cancer research, both at the poker tables and away from them," remarked Pete LeBoutillier, the business director of Next Shift, LLC. "He also is a star on the professional poker circuit. It seemed that he was an ideal fit for "Pucks, Putters and Poker" and we all look forward to his expertise at Foxwoods."
"I'm thrilled to be part of the event," Phil responded. "I look forward to making this event as big a success as it can be!"
Phil will host a sixty minute poker seminar for participants at Foxwoods and serve as the emcee for the poker tournaments that are featured during the week. Over $70,000 in prizes will be up for grabs there, including a seat at the World Poker Tour's stop at Foxwoods later this year. Additionally, Gordon has donated a two hour private lesson and five copies of his recently released DVD "Final Table Poker with Phil Gordon" to the charity auction that will be a part of "Pucks, Putters and Poker."
For those that are looking for something once the poker portion is done, there will be a six day hockey fantasy camp, an exhibition game featuring current and former National Hockey League stars, a celebrity golf tournament and other special events. In all, it will make the last week of July the event of a lifetime!
To learn more about Next Shift, LLC or about "Pucks, Putters and Poker", be sure to check out their website at nextshiftllc.com or contact Pete LeBoutillier at (410) 740-8748.
Ed note: Full Tilt support Phil's "Put A Bad Beat On Cancer". You should too.