Player Made PokerBlue brings experience to the Poker table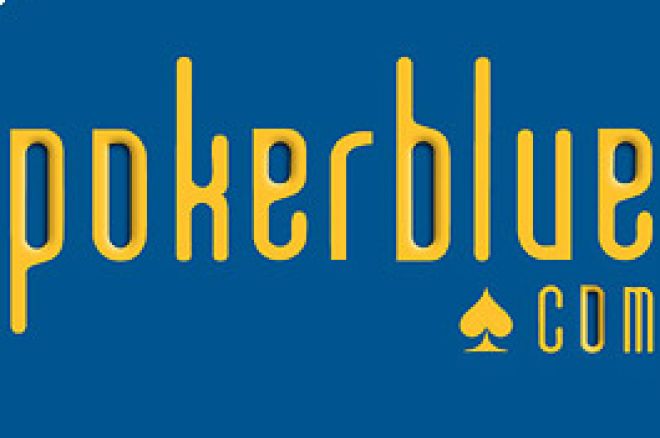 "PokerBlue was created by the players and for the players. Because almost everyone involved is a respected long-time poker player, we understand exactly what players want: namely, a great playing experience and exciting incentives to play," said Yosh Nakano, one of a collection of PokerBlue ambassadors.
A lot of anticipation and buzz surrounded PokerBlue's July 6 debut. Its entry into the crowded online market was timed to capitalize on all the attention poker is receiving because of the 2005 World Series of Poker.
There is a lot of competition for players these days and PokerBlue's star representatives believe PokerBlue has something to offer players at all levels. Unlike other poker sites that are more tournament-focused, PokerBlue will provide serious attention to both cash games and tournaments.
Many of the players involved in the site's creation are legendary cash game players who risk thousands of their own dollars daily. Because the site was heavily influenced by some of today's top cash players, the online poker room focuses on specific characteristics such as game speed and ease of play. It also features the ability to easily run private tables and tournaments.
"The whole experience thus far has been fascinating and fun. The best part is that as advisors, we bring a seasoned player's sensibility to the project. We're definitely not a bunch of corporate suits sitting around and trying to come up with catchy slogans," Nakano said.
Led by recent World Poker Tour champion Tuan Le and WSOP champion and bracelet-winner Hasan Habib, PokerBlue boasts a wealth of professional talent.
If the PokerBlue talent isn't enough to get players interested, PokerBlue is offering some of the hottest promotions on the Web, making it a welcome addition to the poker options. The first promotion is the bonus-matching offer that PokerBlue is giving for its grand opening. Many of the top sites offer decent bonuses, but PokerBlue is offering a 100 percent match up to $600. That's a lot of bang for your buck.
The second promotion, a freeroll, is sure to draw players to the site. PokerBlue is giving away several $5,150 seats to the World Poker Tour's Legends of Poker Tournament. In addition to entry into the tournament, winners will receive a $2,000 "California Dream" package that includes a choice of hotel in Hollywoood, Malibu, or Beverly Hills for five days and nights, limo service, and round-trip airfare. Players will even get to hobnob with some of the Los Angeles' elite at a star-studded Mariani/Buss VIP Party. Jerry Buss owns the L.A. Lakers.
And if all this not enough to wet a player's appetite, the five winners of the freerolls will square off on the day before the event for the title of PokerBlue Man (or woman). If this champion can go on to win the Legends tournament, PokerBlue will pay them a million-dollar bonus over the course of ten years.
Make sure to check out this new player in the online poker community.
Ed Note: Poker Blue are our newest room. Find out why we chose to offer them