Small Town Poker Tour To Raise Money For Charities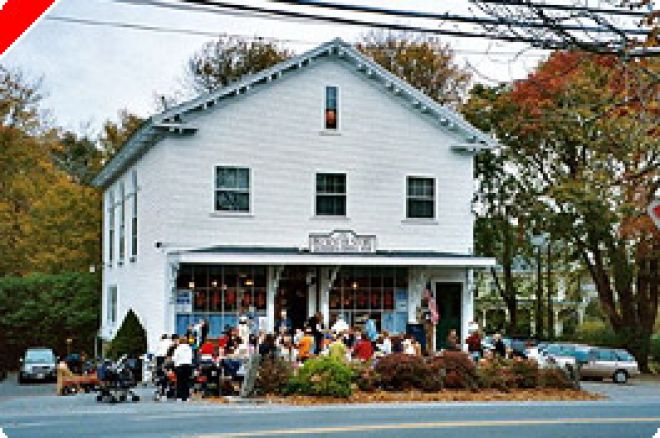 There are a lot of tournaments for players to choose from these days. From the World Series of Poker in Las Vegas to the U.S. Poker Championship in New Jersey, average players are taking a shot at finding fame and riches.
One tournament series is doing exactly the opposite of many of today's tournaments. The Small Town Poker Tour is set to find the best amateur poker player in the United States and gives all of the money it raises to the local charities of the hosting towns. "We want the money to stay local. Our goal is to make this a fundraising machine for the towns we visit," said executive producer Mark Fracalossi.
The first season of the show will hit Vermont, Maine, New York, Massachusetts, Maryland, Virginia, Kentucky, Florida, Mississippi, Texas, California, and Washington. According to Fracalossi, "Anyone with a state driver's license or I.D. may play."
The Small Town Poker Tour will give a grass-roots look at one of the world's most popular poker games, Texas Hold'em. The Tour will focus more on the people aspect of the game and will be set in unique locations across the country. "We are going to take poker back to where it started. Everyone views the shows now with their high stakes and flashy sets, but the roots of poker games can be found in every small town in the world," said Fracalossi.
Francolossi and Billy Frank, the show's executive producer and director, believe that a show of this nature can find success. Frank, is the creative director for Make It Happen Productions, a company known for having 2 decades of experience in film and television productions. The production heavyweight recently provided production services for the NFL's season on the NFL Network and is currently working on helping the hit UPN show 'Eve' make its way into syndication.
Some may wonder if the show will find an audience, but there has been enough interest generated by the tour that there are plans are in motion for a European Small town Tour as well. "The amazing interest in the upcoming US Tour has lead us to push up the date for the European Small Town Tour. The format will be the same as the US Tour, raise money along the way and crown one champion. We are working on a few European sponsors and as soon as we finalize the details we will have an announcement," said Francolossi recently.
With 100 percent of the money going to local charities it is difficult to imagine that word won't spread quickly about the Tour. Get ready to see your friend's grandmother or your local pizza guy taking down some big pots!
Ed Note: Do you want to chat in your own language at the poker table? Everest Poker's software allows you to see chat in many different languages.