World Class Poker To Return To Binion's In 2006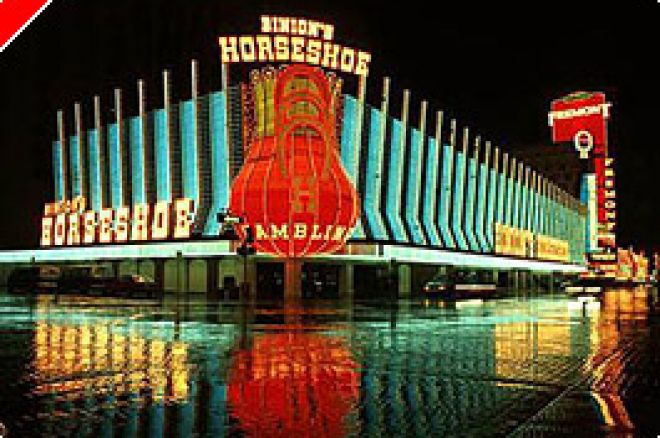 When the Final Table of the 2005 World Series of Poker played out on July 15th at Binion's Gambling Hall and Hotel (formerly Binion's Horseshoe), many thought that it would be the last time that the venerable site hosted a high profile poker tournament. The birthplace of poker was to be shunned in the future for the larger and higher profile casinos throughout Las Vegas. But fear not! Binion's will once again see the biggest names in the game return very soon!
In a news conference held the same day as the end of the World Series, Binion's Gambling Hall and Hotel general manager Brian Eby and Las Vegas mayor Oscar Goodman announced the return of international poker in the fall of 2006 with the creation of the Binion's Poker Classic. It will be a world class event that is hoping to recapture the allure that Binion's carried for thirty five years with the World Series of Poker.
"No single name has been more associated with the game of poker than that of Binion's," challenged Eby. "We will again host the world's best players in the place where it all started thirty five years ago!"
Goodman, who orchestrated the Final Table of the Main Event being held at Binion's in coordination with the Las Vegas Centennial, echoed Eby's sentiments. "Binion's Poker Classic will reestablish downtown Las Vegas as the poker center of the world! An event of this magnitude will be very helpful in the continued revitalization and growth of the Downtown area."
While the details such as the number of events, entry procedures, buy-ins and cash prizes are not readily available, they should all be in place by August 1st, according to Eby. "Binion's is definitely back in the game and poker players, as well as our thousands of loyal customers, will feel that as soon as they walk in the room," Eby said.
Many lamented the movement of the World Series to the airplane-hangar size Amazon Room at the Rio (one of the properties owned by Harrah's, who purchased the rights to the World Series in 2004), remarking that some of the personality had been taken away with the move. Come the fall of 2006, it will be a true return to the grassroots of the game with the Binion's Poker Classic! It can only be hoped that the biggest names in the game will return as well. For more information on the tournament, you can check out the website at binionspokerclassic.com.
Ed Note:Noble Poker has 6 handed single table tournaments that we think are easy pickins...get in on the action