World Series of Poker - Day Five Final Report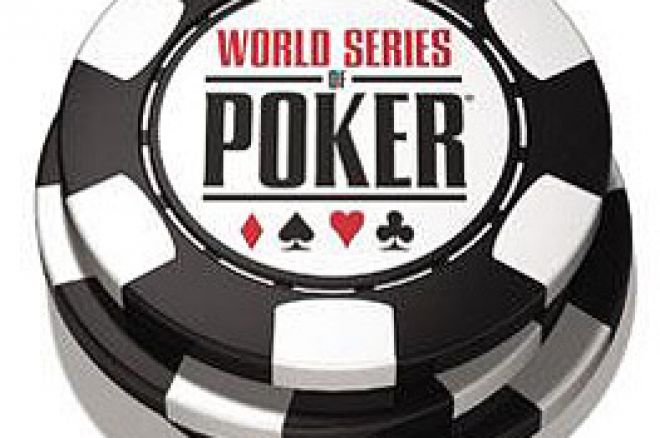 The WSOP is back where it belongs. At Binons.
When I found out the WSOP was moving to the Rio almost a year ago, I was saddened. For better, or worse the traditionalist in me had to give way to the realist, and I understood that the WSOP had simply outgrown the home it had known for 30+ years. I still stay downtown whenever I can, and I am very happy to return there today with the WSOP.
The move to Rio also included a return for the final 27 players to the casino where this great tournament was born. At 3pm today, the 27 players who are still alive will resume play today at Binions, and play until they find out which nine make the final table, and are guaranteed at least one million dollars.
Yesterday's fast play stayed on par with the rest of the tournament, and as I predicted, we were done four hours earlier than we had been any other night of the main event. At about 9:35pm, Greg Rice was eliminated by Mike Matusow, and we were done for the night.
Speaking of Matusow - he, Phil Ivey, and Greg Raymer are the only name players left in the field of 27, but they also happen to have three of the top five chip counts going into today. This bodes well for having some known quantities at the final table, and you can see the drool on the faces of the ESPN executives at the thought of having a couple of these three guys at the final table.
The feelgood story of the tournament is that of Tiffany Williamson, and the story will continue for at least another day. The lone woman left in the event is at exactly 1,000,000 in chips heading to Binions, which is about ½ the average. Tiffany was cruising along, until she ran into Raymer's KK, and was clipped way down. She managed to double up late, and sits with 1,000,000 in her stack. With only a few minutes left before the blinds go up to 25,000/50,000, Tiffany has a little time to maneuver, but not a whole lot.
Thirty-One players left us today, and I think most of them would consider this a successful WSOP. Probably the most disappointed has to be Fred Bonyadi, who went from being third in chips beginning the day to out in 41st place, for $235,390.
Notable players who left us today included day 1 A chip leader Lee Watkinson, who finished in 45th place, and picked up $235,390. Right above Lee in the bustouts was TV host Kenna James, who got broke in 44th place, and picked up the same money as Watkinson. Top online player 'Neverwin' (Dustin Woolf) lasted to 32nd place, good for $274,090, which will fund a lot of deposit bonuses. John Juanda almost made it to the final 27, but fell just short of an appointment at Binions, and left in 31st place for the same $274k as Woolf.
The story has now come full circle, back to Binions. Raymer will try to win his second straight, Matusow will try to make this past 12 months both the worst, and now the best of his life, and Phil Ivey will try to cement his legacy as the Tiger Woods of poker with a sixth bracelet. All of this will happen where it should be happening - the place on Fremont Street where Benny Binion decided to have Johnny Moss play Nick the Greek out in the storefront window. The popularity of these matches set a light bulb off in Benny's head, and the rest is history. Chip counts, and day five bustouts are below. See you tomorrow.
Chip counts entering Day Six -
Mike Matusow $5,140,000 in chips
Phil Ivey $4,635,000
Steven Dannenmann $4,300,000
Tex Barch $3,900,000
Greg "Fossil Man" Raymer $3,840,000
Brad Koudrachi $3,160,000
Joseph Hachem $3,125,000
Scott Lazar $3,025,000
Michael Kessler $2,700,000
Daniel Bergsdorf $2,550,000
Andrew Black $2,090,000
Minh Ly $2,050,000
Aaron Kanter $1,925,000
Tuan Vu $1,870,000
Tim Phan $1,575,000
Oskar Silow $1,440,000
Bryant King $1,440,000
Conor Tate $1,265,000
Tiffany Williamsen $1,125,000
Joe Connor $1,065,000
Tom Sartorv $805,000
Johnny Howard $730,000
Bernard Lee $710,000
Per Hildebrand $645,000
John McGrane $575,000
Shahram Shublem $310,000
Ayhan Alsancak $225,000
Day Five - Order of finish.
28th place Gregory Rice $274,090
29. Russell "The Muscle" Salzer $274,090
30. Radu Butan $274,090
31. John Juanda $274,090
32. Dustin "Neverwin" Woolf $274,090
33. Karlo Lopez $274,090
34. Bing Wang $274,090
35. Steven Marx $274,090
36. Will "Mr. Lucky" O'Brien $274,090
37. Roland Israel $235,390
38. Terence Burt $235,390
39. Franklin Caldwell $235,390
40. Tony Abesamis $235,390
41. Farzad Bonyadi $235,390
42. Raymi Sanchez $235,390
43. Adam Friedman $235,390
44. Kenna James $235,390
45. Lee Watkinson $235,390
46. David Richardson $173,880
47. Kevin Kaikko $173,880
48. Patrick Hayden $173,880
49. Hung La $173,880
50. Joseph Stillman $173,880
51. Derek Dix $173,880
52. Rod Pardey, Jr. $173,880
53. Nick Gibson $173,880
54. James Butt $173,880
55. Mark Forrester $145,875
56. Larry Prugh $145,875
57. Yakov Hirsch $145,875
58. Jarl Lindholt $145,875
Ed Note: Ivey, and Matusow both play for Full Tilt can the Tiger Woods of Poker be wrong? Download the software, and play there.