World Series of Poker - Day Four Report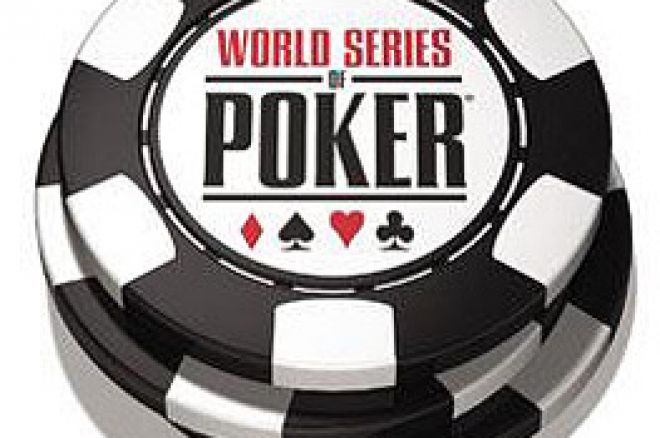 The tension is definitely beginning to build, as each of the 58 remaining competitors would do no worse than $145,875. Nearly half of these competitors would be at Binions in 36 hours to play down from 27 to 1. Most important was the fact that 16% of the remaining players would get to call themselves a final table participant, and have a year of fame as their face would be plastered all over ESPN for a year solid. Oh yeah, one of these 58 players was going to win $7.5 million dollars, and be famous for life.
The day started innocently enough, as 21 tables took up much less room than this tournament had needed for a whole week, and this allowed spectators much more room. The restriction of media access (by the middle of day three, there were more media in attendance than there were players left in the tournament) let the players breathe a little more, and allowed them to strut their stuff.
One particular player who was strutting a lot of stuff was Mike Matusow. Throughout this entire tournament, Mike has been doing his 'Mike the Mouth' stuff, and the ESPN cameras have been eating it up. The cards were on Mike's (and ESPN's) side on Tuesday, as Mike was the mover of the day, going from just over average in chips to second chip position.
The chip leader starting day three did not fare so well. Although still in, Greg Raymer took some hits, ran into some hands, and finished the day with a little less chips than when he started, which is not good when the average chip count moved up over three fold from the prior day.
The guy everyone fears is still lurking near the top. Phil Ivey had finished day three 7th in chips, and now is 5th. Ivey already has one win in this WSOP, and I can't imagine anyone at his table today is happy about being there.
A few notables left us today. The professor realized he was double booked with the Full Tilt live TV thing tonite, and bid adieu. Howard Lederer lasted into the mid afternoon, and left us in 133rd place, picking up $54,965 for four days work. Also eliminated on day four were Joe Beevers (151st - $46,245), Paul Darden (160th - $46,245). On a personal note, Gen Watanabe (head of our Japanese language site) finished 110th for a cool $65,360 or over 7 million Japanese Yen.
One hundred twenty seven players were eliminated, but the story is the fifty-eight players who are still alive. Included is this bunch are Hung La, Kenna James, Raymer, John Juanda, Lee Watkinson, Phil Ivey, and Mike Matusow. The chip leader is Tim Phan from the O.C., and Matasow, Fred Bonyadi, and Phil Ivey all lurk in the top five.
A nice story is developing in the form of Tiffany Jackson. Tiffany is the sole woman left in the field, and is 7th in chips coming into play today. Tiffany plays out of the U.K, and has played really well thus far. All eyes will begin to be on Tiffany now, as she can no longer blend into a 20 (or 200) table field. We will follow here progress.
Cards are back in the air today at noon, and we may not have a full 13 hour day today. Play will cease at 27, and the way things have been going so far, we should have no problem getting there today. The average stack still has 60 big blinds to work with, so hopefully we will see some play, and see who has the moves (and the luck) to make it to Binions on Friday. Chip counts are below. See you tomorrow.
Tim Phan $3,244,000 in chips
Mike Matusow $2,561,000
Farzad Bonyadi $2,402,000
Steve Danaman $2,143,000
Phil Ivey $2,027,000
Tex Barch $2,025,000
Tiffany Williamson $1,992,000
Johnny Howard $1,806,000
Scott Lazar $1,629,000
Tuan Vu $1,571,000
Gregory Rice $1,414,000
Raymi Sanchesz Thorn $1,288,000
Lee Watkinson $1,221,000
Tom Sartori $1,208,000
Daniel Bergsdorf $1,144,000
Brad Koundracki $1,136,000
Minh Ly $1,102,000
Terry Burt $1,080,000
Steve Marx $1,042,000
Per Hildebrand $1,017,000
Michael Kessler $986,000
Shahram $983,000
Patrick Hayden $972,000
Dustin "Neverwin" Woolf $968,000
John Juanda $841,000
Joseph Hachem $814,000
Nick Givson $811,000
John McGrane $780,880
Aaron Kanter $778,000
Ayhan Alsancak $775,000
Greg "Fossil Man" Raymer $766,000
Radu Butan $762,000
Bing Wang $739,000
Oskar Silow $720,000
Adam Friedman $719,000
James Butt $716,000
Russell "The Muscle" Salzer $710,000
Bryant King $702,000
Frankling Caldwell $690,000
Yakov Hirsch $658,000
Joe Connor $641,000
Mark Forrester $628,000
Karlo Lopez $607,000
Joe Stillman $584,000
Kevin Kaikko $571,000
Tony Abesamis $513,000
Kenna James $510,000
Hung La $505,000
David Richardson $501,000
Roland Israelashvici $469,000
Francis W O'Brien $423,000
Bernard Lee $379,000
Andrew Black $371,000
Conor Tate $368,000
Derek Dix $202,000
Rod Pardey Jr. $187,000
Larry Prugh $166,000
Jarl Lindholt $101,000
Ed Note: Do you want to chat in your own language at the poker table? Everest Poker's software allows you to see chat in many different languages.