World Series of Poker - Day One, part two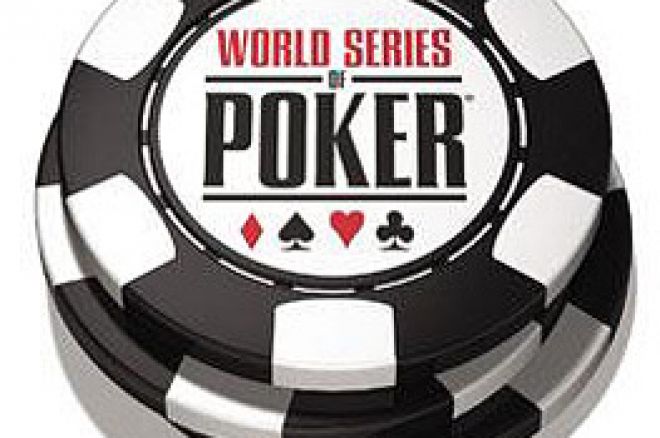 Day One B of the World Series of Poker Main Event brought much of the same to the Rio as day one A had.
There were a few more celebs playing, including Oliver Hudson (son of Kurt & Goldie) who busted out about 6 hands in, and Tobey Mcguire who did not make it out of his day one either. Mimi Rogers lasted well into the night, but now has her day free Sunday.
The real story, however was how few of the pros that started this day one made their way through the field, and survived into the second day. This was a bloodbath day for most top pros, and all the 'the fields are too big for the pros to work their way through' comments started being heard again, as dozens of top players could not make their way out of day 1B.
This day played even faster than day one A, with only 595 players making it out of this field, and getting into day two, as opposed to the 650 that made it out of day one A.
Daniel Negreanu was one of the more notable first day exits, as he was at the television table for a couple hours, but he arrived short stacked, and left empty handed not long after that.
Some of the other notables who won't be winning the WSOP this year, and were eliminated today included Kathy Liebert, Phil Gordon, Phil Hellmuth (who had a good sized stack for most of the day), Erick Lindgren, Max Pescatori, Men the Master, Evelyn Ng, Allen Cunningham, Cyndy Violette, David Williams, Annie Duke, Miami John, John Hennigan, and many more bit the dust in day one.
Two recent past champions played today, and Chris Moneymaker survived his day one, although he will need help, as he only has about 7,000 chips at this point. 2002 champ Robert Varkoni lost the 'hubby wife' last longer bet, as he was eliminated, but his wife Olga is actually in the top 20 chip leaders for the end of day 1 B.
The chip leader at the end of day one B is a guy from Norway I haven't heard of. But the guy second in chips Sammy Farha, who spent most of the first day at the TV table. The day truly did play faster, as you notice from the fact that today's chip leader (and Farha) will enter day two with more chips than day one A chip leader Lee Watkinson. Here is a list of the top ten chip leaders from Day one B, and a list of some of the notables who managed to survive day one B.
Haakon Waerstad $169,200
Sam Farha $156,600
Graeme Harrison $142,700
Jeffrey Dziedzic $136,450
Brad Kondracki $131,825
Carmel Petresco $111,900
David Rudling $111,100
Joe Connor $106,975
David "Chino" Rheem $100,175
Scott Lazar $95,825
Olga Varkonyi $80,700
J.C. Tran $68,150
Paul 'X-22' Magriel $64,125
Dutch Boyd $55,550
Young Phan $51,325
Paul Wolfe $48,250
Barry Shulman $46,600
Amir Vahedi $43,975
Michael 'The Grinder' Mizrachi $37,200
Chip Reese $30,200
Joe Beevers $29,800
Adam Schoenfeld $28,875
Steve Day $26,350
Rafe Furst $20,600
Dan Harrington $20,575
Chris Karagolleyan $19,350
Peter Costa $18,650
Mimi Tran $17,700
Allyn Jaffrey Shulman $16,525
David Sklansky $9,850
Chris Moneymaker $7,575
Today should be an interesting day, as we still have yet to see many top players like Doyle Brunson, Phil Ivey, Howard Lederer, and many others try to make their mark on the 2005 WSOP main event. See you tomorrow.
Ed Note: WPT host Mike Sexton proudly endorses Party Poker ...Can the Ambassador of Poker be wrong?