2004 World Series of Poker Now On DVD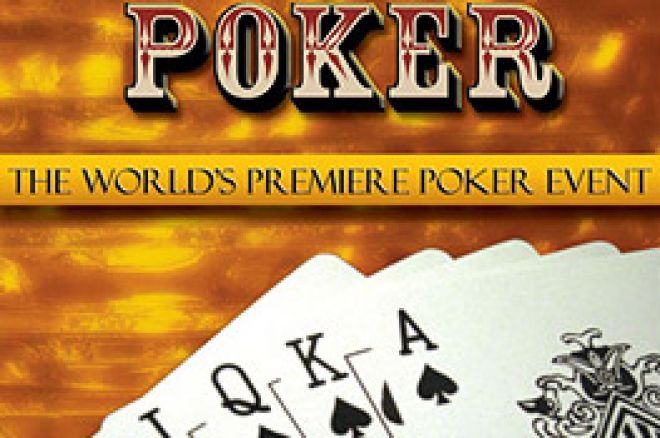 With the 2005 World Series of Poker currently running, few have forgotten the excitement of last year's event. The Main Event alone drew a record 2,576 players and featured fantastic play across the board, culminated in Greg "Fossilman" Raymer being crowned the World Champion.
Now ESPN (who devoted a tremendous effort to their broadcasts last year and are doing even more for this year's event) has released their coverage of the 2004 World Series on DVD. Currently available online at espnshop.com or at championshipdvd.com for $19.95, it features eleven hours of coverage of the Main Event, with many special extras thrown in on the three DVD set.
"Our fans will really enjoy the 2004 WSOP DVD collection, especially for the extra bonus features that are there," said Victoria Stevens, vice president at ESPN. "It's great for people who enjoy poker and dream of someday making it to the final table at the game's biggest stage."
Those of you familiar with ESPN's poker coverage will recognize the announcing team of Lon McEachern and Norman Chad, and will revel in the uninterrupted coverage of the Main Event. Some of the extra features included in the package is coverage of the $1,000 No-Limit Texas Hold 'Em event and the $2,000 Pot Limit Omaha Hold 'Em tournament. There is also a feature devoted to the only three time World Champion, Stu "The Kid" Ungar, commentary from defending World Champion Greg Raymer and a look back at the Top Ten moments from the 2004 World Series, to name a few of the additions.
It will be an excellent addition to a poker player's collection, if for anything than the historical value of it. Many would have scooped this up if it had come out even six months earlier, due to the dramatic nature of the event and the sheer drama of the Main Event battle. Be sure to check out espnshop.com or championshipdvd.com to pick up your copy!
Ed Note: Poker Stars have sent two consecutive champions to the main event. Get in on the action.