Oh, Canada - Poker Ads Examined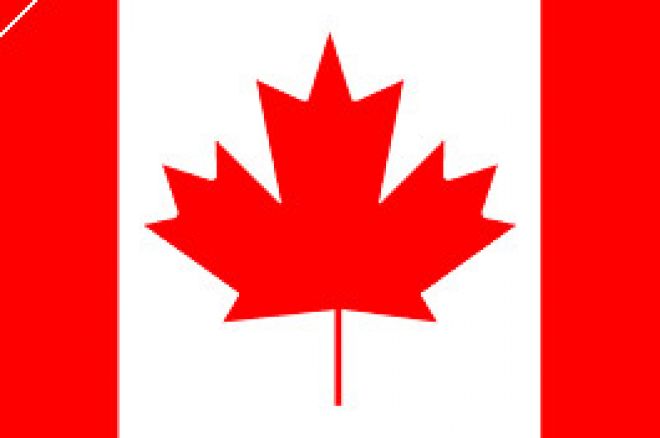 The United States isn't the only country to try to keep Internet poker companies from advertising on its airwaves. Canada has joined the U.S. in re-examining its existing laws (Criminal Code) that makes it illegal for online casinos to advertise on television.
Despite poker's surge in popularity and Canadian TV stations willingness to air poker-related programming this year, poker rooms are unable to cash in on the specific target audiences like those watching the World Series of Poker or the World Poker Tour.
According to Jim Patterson, president and chief executive officer of the Television Bureau of Canada, "The Criminal Code makes on-line gambling illegal, period. Promotion of an illegal activity is against the law. We would only give an approval number if there is nothing on that says play for cash and nothing on the site that says you can play for cash."
Online poker rooms have found a way around the laws by taking advantage of a small loophole. Although Canadian TV stations can't advertise poker sites, stations are willing to air "play money" commercials from companies like PartyPoker and PokerStars.
The play sites have similar names to the cash sites, but do not allow cash payouts or transactions. The play sites typically end with .net suffix instead of the traditional dot com site address. Toronto-based internet consultant Rick Broadhead is quick to point out that allowing this practice makes Canadian regulators look foolish.
"They're making a mockery of the laws and the regulations here because what they've found is a loophole to advertise a site that is clearly - in a covert kind of way - promoting gambling with real money," Broadhead said in a recent interview with the Globe and Mail, one of Canada's leading news sources.
Mr. Patterson, who runs Telecaster (Canadian TV station) in addition to playing a role at the Television Bureau of Canada, sympathizes with Broadhead but feels that there are lines regulatory agencies shouldn't cross.
"If the commercial says go to the Interpoker.net and play for free...then there's nothing illegal about that. If a person makes a mistake and goes to another site, its not our responsibility," Patterson said.
Broadhead and his followers believe that ultimately the law must apply to these types of attempts at advertising. "If you want to be consistent in your policy, you need to have a blanket policy that says you don't allow ads whether it involves real money or fake money. I don't see how you can really distinguish the two," Broadhead said.
Ed Note: Heads up is the purest form of poker. Great heads up action always at Pacific Poker