Cryptologic Cashes In On the Poker Market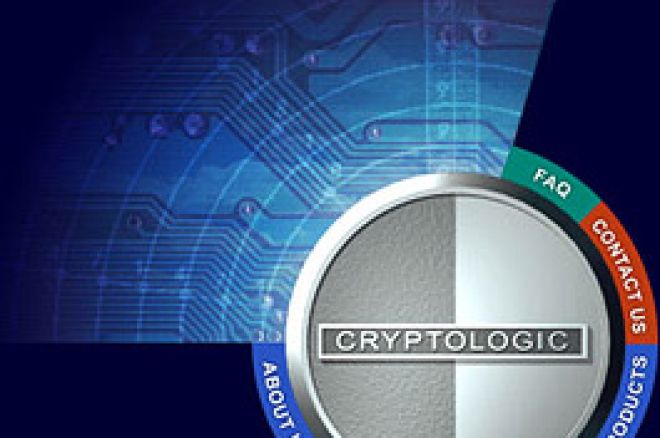 Software developer Cryptologic Inc., continues to expand its business in the global Internet gambling market after reporting a 47 percent earnings jump in the second quarter. "It's shaping up to be a year of growth competition and rapid change for the global Internet gaming industry. We're benefitting from the right products and the right strategy and in doing so we're showing that we remain the blue-chip e-gaming software company," chief executive Lewis Rose said in a company statement.
The company report has its earnings at $4.7 million, or 33 cents a share, up from last year's revenues during the same period, when it earned $3.2 million, or 23 cents a share. The company is seeing a major increase in its revenue from online games and is showing increased growth in the sector despite a seasonally slow time for online action.
Although the Toronto-based company makes the majority of its money through internet casino revenue (60 percent), its online poker division, which features its subsidiary WagerLogic, has seen a 180 percent increase in sales over the past year, accounting for 30 percent of its profits. WagerLogic, which licenses online poker sites profits by collecting fees for each license.
According to Rose, Crypotlogic continues to grow thanks to its ability to shift its products to fit the needs of the ever-changing gaming landscape. "Cryptologic continues to benefit from both the right products and the right strategy. That's why we're achieving positive returns through solid casino performance and 17 percent sequential gain in quarterly growth in poker, well ahead of the Internet poker industry," Rose said.
It appears that Cryptologic's global poker strategy is paying off. More than 65 percent of its licensees' revenues came from international players, an increase of 30 percent from a year ago. According to the company, Britain and Continental Europe were its largest contributors in the second quarter. Cryptologic continues to profit from the recent changes in U.K. gaming laws, but downplays its relationship with United States players.
"In the U.S., little has changed. Some legislators persist in their efforts to ban online gaming. This ambiguity validates Cryptologic's European focus and that's where our business is centered today," Rose said.
Ed Note: Want to check out a room powered by Cryptologic? Check out Interpoker.